Portland, Jamaica
Favourite Getaway Spot for Vacations and Retreats
Portland is without a doubt one of the most beautiful places in Jamaica. With its stunning blue waters, romantic coves, remote white sand beaches, breathtaking panoramic views and some of the best food on the island, Portland has long been a favourite getaway spot for everyone from celebrities to couples on their honeymoon and families on vacation. Portland with its rustic charm, waterfalls and river rafting is perfect for any nature lover.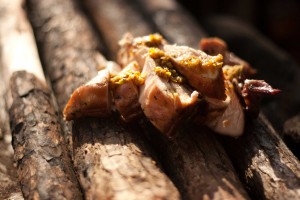 Portland's bigger beaches – Frenchman's Cove, Winnifred Beach – are well-explored. But tracking down the off-the-beaten-path beaches, can be gratifying, providing you with serenity and exposure to the authentic Jamaica and its rustic charms. Visitors can watch the sunrise over Long Bay Beach, something so amazing; it's worth getting up at 5:30 am. Turtle Beach, named for its view of a turtle shell shaped rock that sits just offshore is visually stunning. Portland is an ideal destination for anyone looking to fulfill their dream of getting married on the beach.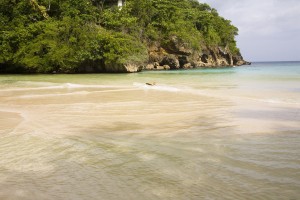 Well renowned as "The Jerk Capital of Jamaica" Boston Bay in Portland is not only a tantalizing treat for the taste buds, it also appeals to sun worshipers and vacationers seeking to venture into the realm of water sports. The golden sands and rough waters will tempt you to grab a surfboard and ride the waves, take a lesson in wind surfing, or venture further out to some good snorkeling sites. As the birthplace of Jerk food, Boston Bay is arguably the best place to sample authentic cuisines in Jamaica.
The very famous Blue Mountains are also located in Portland as is the world famous Blue Lagoon, which is believed to be the crater of an extinct volcano. The lagoon is an almost landlocked cove with approximately 180 feet of absolutely invigorating water. Swimming, snorkeling and scuba diving in the Blue Lagoon are absolute must do's, not to mention kayaking to Monkey Island, just a stones throw away.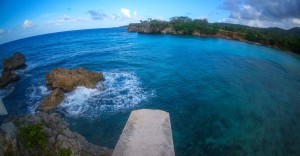 Somerset Falls are an ideal getaway for a memorable picnic in paradise. This beautiful secluded waterfall is hidden in the rainforest. The waterfall is refreshing where water cascades from above to form nature's perfect jacuzzi. River Rafting on the Rio Grande River is also a famous activity for visitors.
About Jamaica Tourist Board
The Jamaica Tourist Board (JTB), founded in 1955, is Jamaica's national tourism agency based in the capital city of Kingston. The JTB was declared the Caribbean's Leading Tourist Board by the World Travel Awards (WTA) from 2006 to 2013. Also in 2013, Jamaica earned the WTA's vote for the World's Leading Cruise Destination, Caribbean's Leading Destination and Caribbean's Leading Cruise Destination for the seventh consecutive year. Additionally, the Historic Falmouth Cruise Port was recognized as the World's Leading Tourism Development Project while Ocho Rios was named the Caribbean's Leading Cruise Port and Sangster International Airport was voted the Caribbean's Leading Airport. In Canada, Jamaica was voted the Favourite Honeymoon Destination by Travel Agents.
JTB offices are located in Kingston, Montego Bay, Miami, Toronto and London. Representative offices are located in Berlin, Barcelona, Rome, Amsterdam, Delhi and Tokyo.
For details on upcoming special events, attractions and accommodations in Jamaica go to the JTB's Web site at www.visitjamaica.com or call the Jamaica Tourist Board at 1-800-JAMAICA (1-800-526-2422). Follow the JTB on Facebook at www.facebook.com/visitjamaica, on Twitter at www.twitter.com/visitjamaicanow, on Instagram at www.instagram.com/visitjamaica, on Pinterest at www.pinterest.com/myjamaica, or on YouTube at www.youtube.com/myjamaicajtb. View the JTB blog at www.islandbuzzjamaica.com.
For Further Information, please contact:
Jamaica Tourist Board
c/o TRAC Representations (I) Pvt. Ltd.
Ms. Mariya Kapadia | 022 24981777 | Email: visitjamaica@gmail.com
The most celebrated festival of Taiwan –Lantern Festival will be held from 11 February to 19 February in 2017. Like Indians, the Taiwanese also celebrate festivals with fervor and festivities
The Kingdom is expecting to welcome around two million international pilgrims in total Saudi Arabia has to date welcomed 1.497million pilgrims who have flocked to the country in preparation for
Working almost in sync with Goa Tourism to give tourists a platform to address their woes on transportation issues, the Directorate of Transport, Govt. of Goa has launched a Complaint Registration mobile app. The App,  provides  a convenient  facility
Voting has officially kicked off for the Adventures of Maldives (Dhivehi Aahitha) Video Competition organized by Maldives Marketing and Public Relations Corporation (MMPRC) in association with Six Senses Laamu. To vote,
The Board of Directors of Switzerland Tourism appointed Martin Nydegger as the new CEO in January 2018. The Federal Council approved this decision at a meeting held in September 2017.
Become official residents of the European Union in 60 days only Acquire residence in Cyprus and Greece with Leptos Estates; offers the most cost-effective residency-by-investment schemes Cyprus' largest developer, Leptos
Mughalsarai Junction on Sunday was officially renamed as Deen Dayal Uphadyay Junction with BJP president Amit Shah, Railway Minister Piyush Goel and UP CM Yogi Adityanath flagging off a passenger
India's leading integrated travel and travel related financial services company, is witnessing a strong growth in the Romantic Travel Segment with a 33% growth in demand over the previous year.
A vacation in Taiwan is surely an unprecedented experience for a sole reason that Taiwan is a country that never sleeps. One has diverse places to explore starting from the
Mountaineer Satyarup Siddhanta concludes the first Mission Extreme: Expert Speak  For those who like pushing the boundaries and seeking adventure that we seldom hear about, Trip 360˚ organised an Expert
 ixigo compiles reviews to study train traveller preferences Railways is the most popular means of transport in India that carries a daily ridership of 25+ million from across the country.
Disneyland Paris recently announced a phased reopening of the resort starting with the Disneyland Park, Walt Disney Studios Park, Disney's Newport Bay Club Hotel and Disney Village as of 15