Hugely Anticipated Keemala Opens Its Doors to Guests on 1st October 2015
Nestled well away from the crowds and overlooking Kamala Village and the Andaman Sea, Keemala's 38 sumptuous pool cottages, tree houses and villas will welcome guests for the first time on 1st October 2015
Located within the lush woodlands of Kamala in Phuket, Keemala embraces a Thai cultural philosophy and blends the fictional history of four indigenous clans with the decadence of an up scale resort. Designed by Thailand based talent Architect Space, with Pisit Aongskultong from Pisud Design Company managing the resort's creative vision and interior designs, the 38 villas have been inspired by stories, cultures, traditions, and lifestyles of these Phuket settlers and is a stark contrast to most hotel accommodation.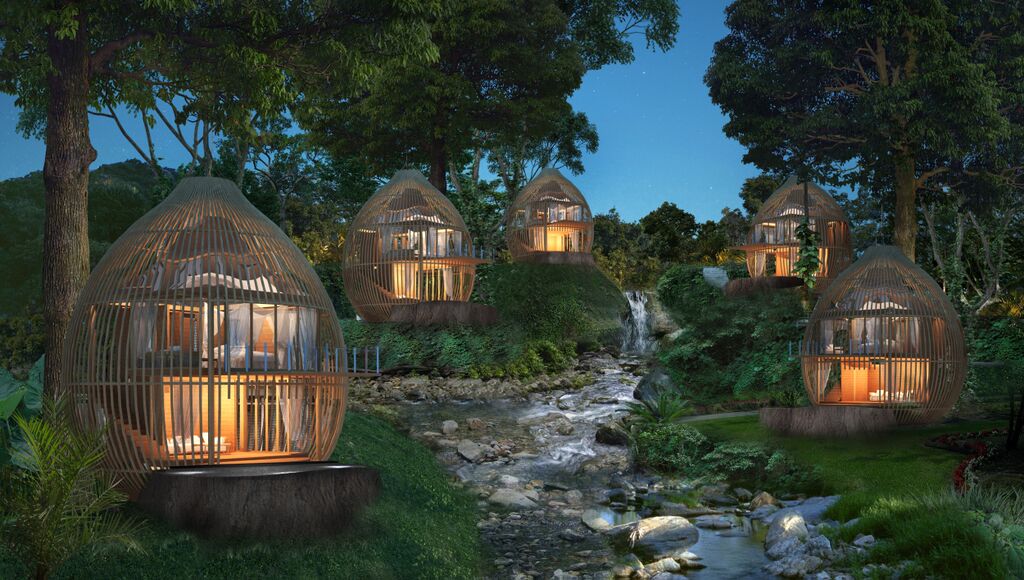 Keemala offers four avant-garde villa choices all complete with private pools and offer a range of both sea and mountain views. The one and two-bedrooms cottages range in size from 126 sq.m to 180 sq.m.  The sixteen 'Clay Pool Cottages' reflect the earthiness of the 'Pa-Ta-Pea' (earth) clan who believed in a strong connection to the earth and harnessed agriculture as their trade. With a master bedroom and separate living space, the villa size is 140 sq.m. The tent-like structure and wildlife inspired prints and textures of the seven 'Tent Pool Villas' reflect the nomadic way of life of the 'Khon-Jorn' (wanderer) clan who consisted of foragers, performers and traders.
The seven imaginative 'Tree Pool Houses' use building techniques to give the impression that the structures are suspended from trees to represent the 'We-Ha' (sky) clan who worshipped the universe. This quirky two-floor villa design is 169m2 and can accommodate up to four guests. The 'Rung-Nok' (nest) community inspired the design of the eight 'Bird's Nest Pool Villas'. This group enjoyed an opulent way of life, thus the exclusive interwoven design of their homes. This villa offers the most exclusive experience of all the villa types, with a total space of 185 sq. m.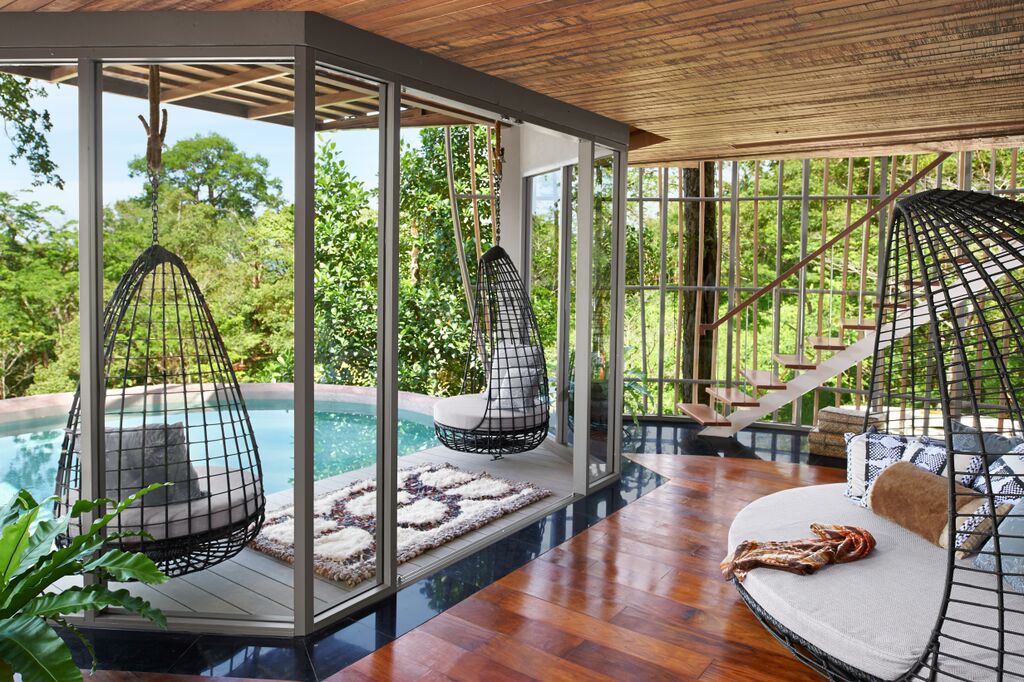 Keemala offers a range of carefully curated spa treatments, wellness activities and Holistic Living Retreats for those seeking to unwind from the stresses of modern day life. Mala Spa has eight treatment rooms alongside a Thai massage pavilion, steam and sauna rooms, fitness centre, and yoga and meditation spaces. Natural, paraben and cruelty free spa products by VOYA, Siam Botanicals, and Spa Ritual are used for all treatments. Those wishing to truly immerse themselves in Keemala's wellness offerings can select from one of our four Holistic Living Retreats packages. Keemala's Purify, Energise, Unwind, and Rejuvenate packages are available as a three-day and six-day retreat and are personalized to guests' individual needs. Retreats typically include massages, wellness consultation and guidance, body enhancing exercises, and daily spa cuisine.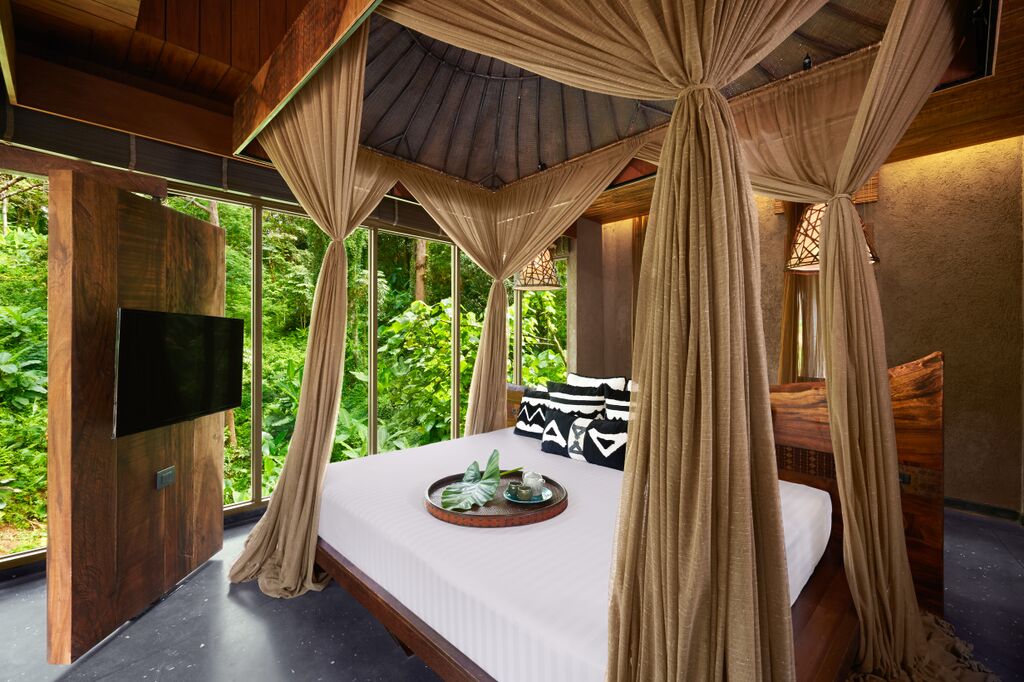 Renowned guest practitioners from around the world will take up residency throughout the year and offer truly specialised retreats in sound healing, shiatsu, somato-experiencing and trauma release, traditional Chinese medicine, Mayan traditional massage, aromatherapy, vibrational attunement, Nia martial arts dance, Watsu and Maori traditional healing, to name a few.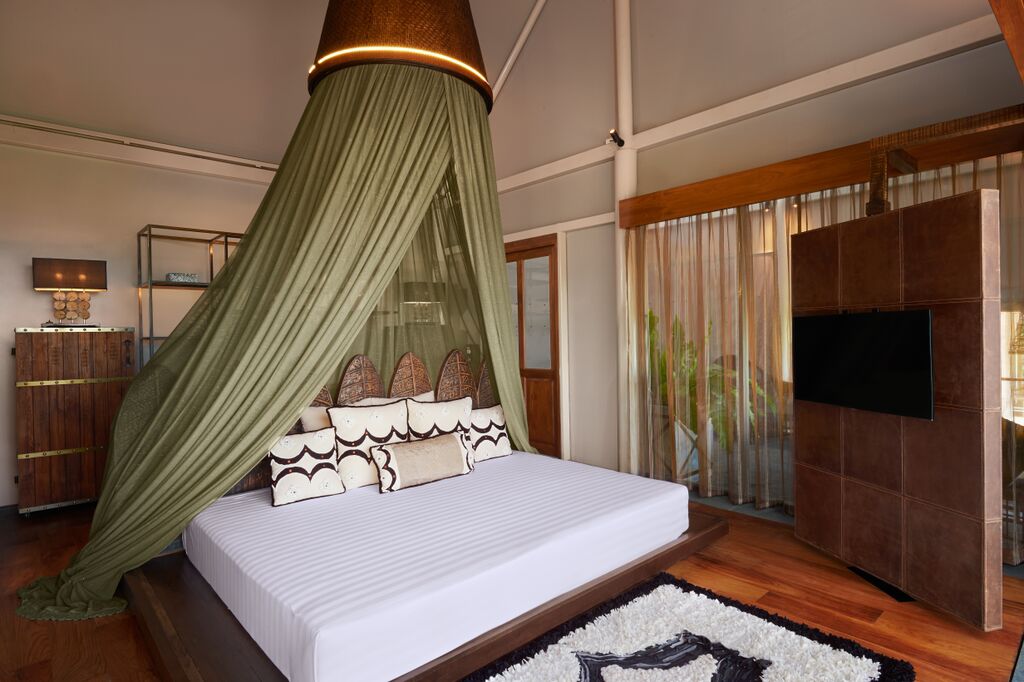 As an extension of the wholesome spirit of Keemala, ingredients used in the cuisine are locally sourced and organically grown where possible. The menu incorporates healthy, nutritious and above all delicious meals. Keemala has four outlets for dining, the main restaurant, a pool bar, a comfy lounge and a smaller wine cellar ideal for small parties and meetings, and destination dining will be offered to those guests who would like to enjoy the ambience of somewhere distinct, perhaps beside the waterfall, in a separate pavilion in the grounds or in the comfort of a villa or cottage.
Nilaya Spa at Radisson Blu Pune Hinjawadi introduces This Red Wine extract enriched cream therapy that provides powerful antioxidant protection for the entire surface of the body and at the
To celebrate its recent win in Condé Nast Johansens Annual Luxury Spa Awards for Best Urban Escape, Mandarin Oriental, Guangzhou is launching a Spa Soiree where guests can pamper themselves
CROWNE PLAZA GREATER NOIDA Your weekend destination Get yourself comfortable for a pleasant drive from Delhi via the DND Flyover past the business hub of Noida and onto the
Therapy featuring 84 naturally occurring minerals and elements delivers more health benefits than traditional hot stone massage. For guests seeking deep relaxation and maximum vitality and health restoration, Conrad Macao,
The award-winning hospitality group Banyan Tree recently announced the launch of a new brand, Cassia, in a completely new space for the group. Having identified a niche in the market,
A taste of spa package and a guide to traditional Czech remedies to reach a natural state of equilibrium. Mandarin Oriental, Prague invites guests to revel in a sense of
To make healthy living and eating more convenient for its audience, LF has curated a set of food shows that emphasize on easy ingredients and healthy eating in an all new
Monsoon is a refreshing season after the sweaty summers. But with this season comes skin related worries, making it the best time to rejuvenate your skin by indulging in spa
Nilaya Spa has recently opened at Radisson Blu Pune Hinjewadi. The Nilaya Spa offers a wide selection of holistic healing practices, modern rejuvenation and well-being techniques, which relieves the mind,
Chic luxury resorts, JC Residency properties at Kodaikanal & Madurai are among India's finest weekend getaways RCI®, the global leader in holiday exchange and a division of the Wyndham Worldwide
Here traditional healing techniques meet contemporary ambience for holistic renewal The ancient science of life, 'Ayurveda', which is proudly considered as the wealth of India, is the secret of positive
The Third Meeting of the National Medical and Wellness Tourism Board was held recently under the chairmanship of Dr Mahesh Sharma, Minister of State (Independent Charge) for Tourism and Culture.