India Celebrates World Tourism Day with Great Festive Fervor
 35th year of 'The world Tourism Day' was celebrated this year with grand celebrations across the world with this year's theme "One Billion Tourists, One Billion Opportunities."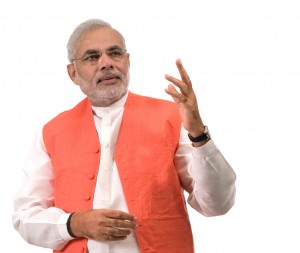 Prime Minister of India, Narendra Modi invited everyone from across the world to visit India and Tweeted "On World Tourism Day, I invite you all to visit India and experience India's beauty, diversity and warmth of our people"
On the occasion of World Tourism Day Union Minister of State for Tourism and Culture (Independent Charge) Dr. Mahesh Sharma laid the Foundation Stone of the Paryatan Bhawan in New Delhi.
Dr. Mahesh Sharma said " Tourism is the engine of economic growth and we need to increase India's share in world tourism from 0.68 to 1 % by 2020 to realize the full potential of this sector. Tourism helps in women empowerment and youth employment. The government is taking various measures to reach out to tourists and that the Centre is determined to attract more internationals tourist from across the world."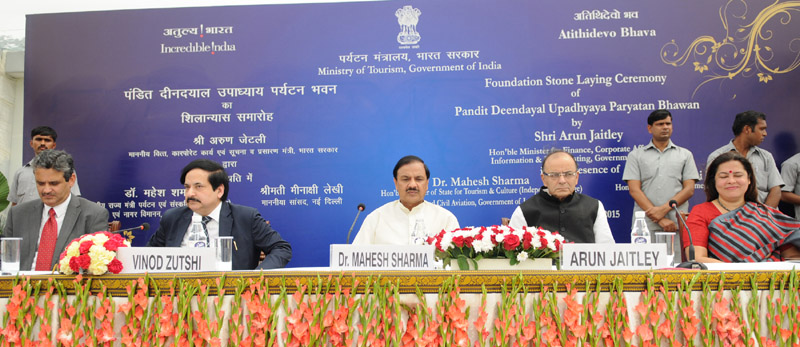 The Ministry of Culture India celebrated 'World Tourism Day' in full swing by announcing on the occasion free entry to nearly 200 ticketed monuments and museums across India  for the tourists as a part of the World Tourism Day's celebration. The monuments allowed free entry on the occasion were Taj Mahal, Agra Fort, Qutub Minar, Red Fort and 35 museum sites under the ASI, the Ministry of Culture.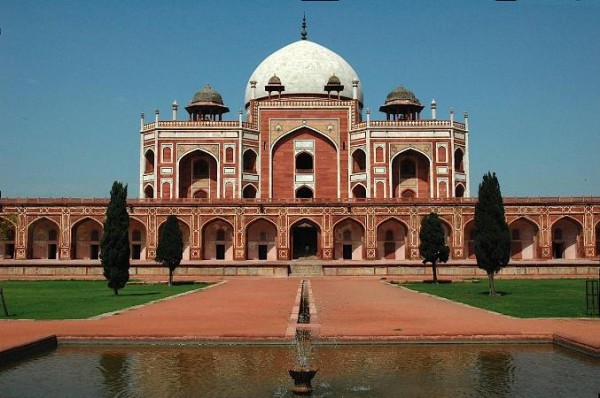 Delhi Tourism and Transportation Development Corporation (DTTDC) left no stone unturned to commemorate World Tourism Day with a host of events lined up throughout the day like the launch of the Wi-Fi services at Dilli Haat INA for tourists, complimentary sightseeing tours of Delhi  for differently abled, Street Food Festival at the 3 Dilli Haats and Band Performances by police and paramilitary forces, Cycle Tour of 7 km covering monuments of Delhi Sultanate and the Mughal Period in and around Mehrauli region flagged off by Sh. Kapil Mishra, Hon'ble Minister for Tourism, Govt. of Delhi in the presence of Sh. Z.U. Siddiqui, MD & CEO, and DTTDC along with other senior officials.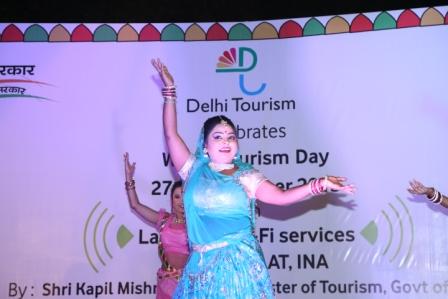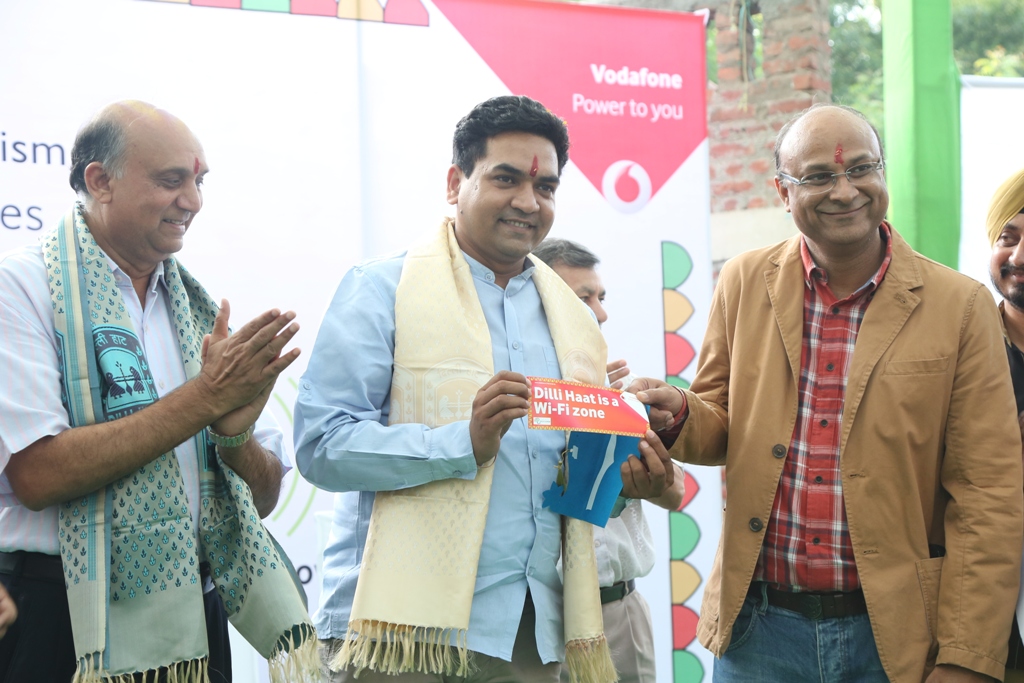 Hon'ble Minister for Tourism, Govt. of Delhi Kapil Mishra  addressing the occasion said , "Dotted with historical monuments and ruins, there is a lot that Delhi can boast about. We are constantly striving to tap Delhi's utmost potential and come up with innovative activities like the Cycle Tour to promote tourism in the capital."
While Odisha saw its First ever ' World Tourism Day Carnival' jointly organized by Odisha Tourism and Federation of Hotel and Restaurant Association of India (FHRAI) as part of the  Golden Jubilee Celebrations of FHRAI at the  temple city Bhubaneswar. The colourful carnival flagged off by Governor S.C. Jamir, saw dance performances by school children and dancers from various states across India.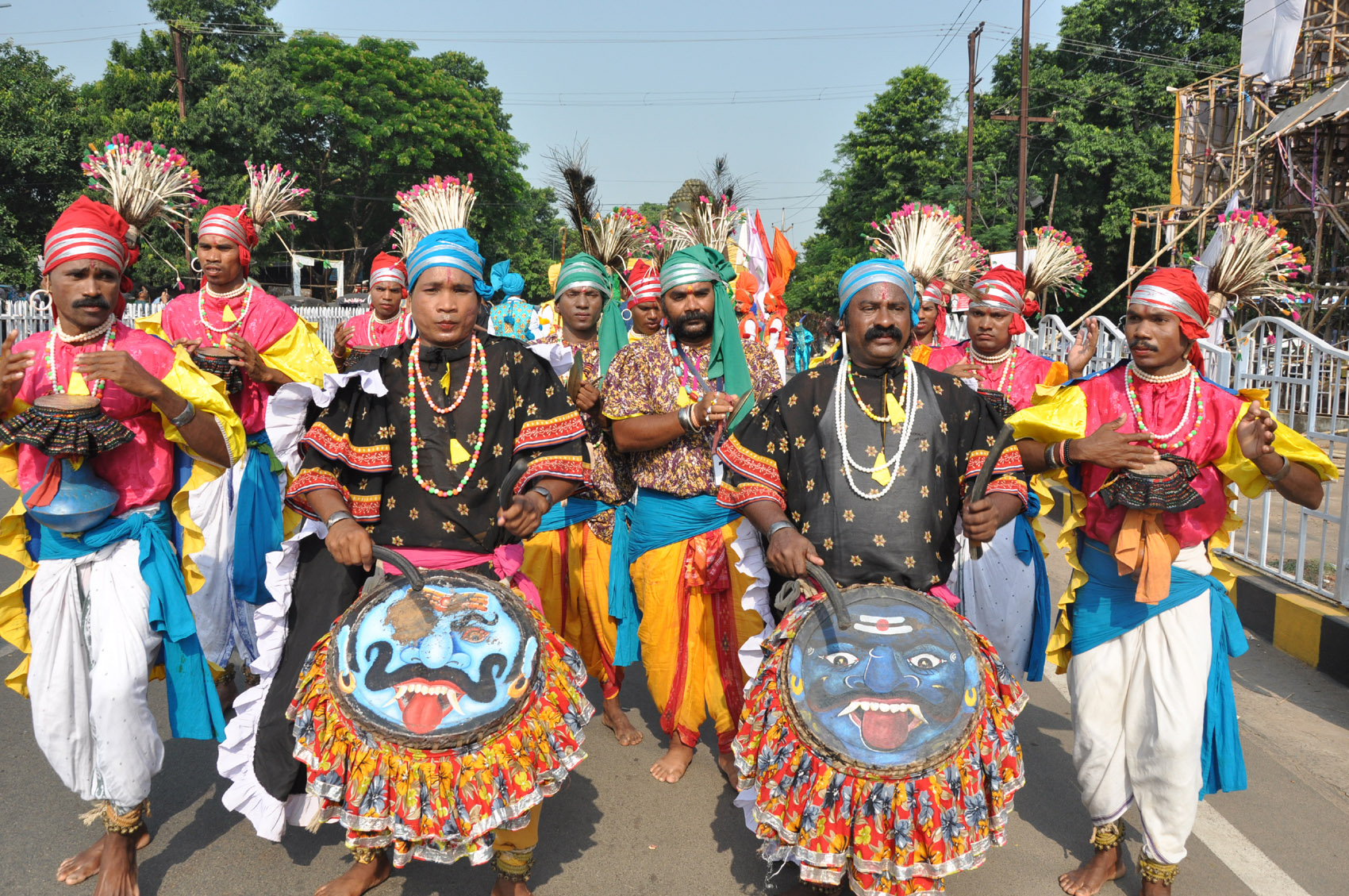 Convention Technical Committee Chairman FHRAI Debashish Pattnaik, addressing the occasion  said , "This unique World Tourism Day Carnival was planned to showcase rich culture and heritage as well as popular tourist destinations in the state. We are happy that this was made possible for the first time during the FHRAI's Golden Jubilee Convention at Bhubaneswar wherein hundreds of hospitality sector stakeholders have gathered at the city that will indeed help popularize Odisha's rich culture and heritage on the World stage."
Manas Kumar Sahoo celebrated world tourism day by creating an exquisite sand sculpture in Puri Odissa  showcasing global tourist destinations to include Christ the Redeemer, Eiffel tower, Pyramids, Tower of Pisa and the Jewel of India The Taj Mahal. The sculpture was a visual teat and certainly an ideal medium to commemorate the World Tourism Day by depicting this year's theme "One Billion Tourists, One Billion Opportunities."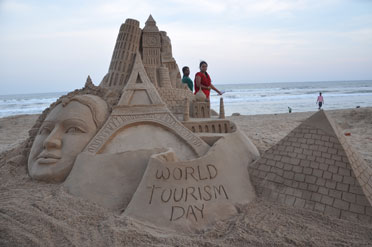 Department of Tourism, Govt. of Jharkhand in association with Indian Chamber and Commerce, a day-long plenary session in  Kolkata on  the occasion of World Tourism Day 27th September 2015 at Ranchi. Mr. Jyoti Kapur moderated  Session 'millions of tourists and millions of opportunities'  to discussion on the development of opportunities in various sectors of Tourism in Jharkhand with eminent panelists including Mrs. Ashiwini Lala, Mrs. India and Mrs. Asia 2014-15 with tourism portfolio for a year and Mr. Padma Shri Ashok Bhagat, Secretary, Vikas Bharati.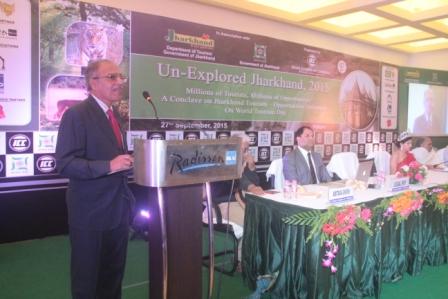 International Roaming just got bigger and grander! Vodafone India, one of India's leading telecommunications service providers, today unveiled the first-time-ever, worry free, unlimited International Roaming proposition for travelers to Europe with its international
Rise in airport charges should have been implemented after consultations with all stakeholders as is done under international regulations, says IATA. International airline lobbying group International Air Transport Association (IATA) has
The 4-star superior hotel in Berlin was re-certified with the globally recognised Green Globe certification. In 349 criteria with emphasis on sustainable management, social and economic, cultural heritage and environment,
FAITH has revised its earlier estimate of the loss to India's travel and tourism sector due to the Covid-19 crisis.  The federation has doubled loss guidance on tourism from ₹
Group: Revenue up 6% to AED 49.4 billion (US$ 13.5 billion), and profit of AED 2.3 billion (US$ 631 million), up 77%. Results due to capacity optimisation and efficiency initiatives,
Only Holiday Brand to launch the Post Booking customer app In continuing with SOTC's journey towards being Customer obsessed, SOTC has launched the Post-Sale Customer App 'ENGAGE', the first of
SpiceJet is in talks with Boeing and Airbus to buy more than 150 planes, the airline's chairman said on Sunday, predicting he would decide which manufacturer to place the order
Like the Garib Rath trains, prices for bedrolls have not been revised in the last decade for the other trains as well. "We have received the note and we are
IndiGo (6E), India's award-winning and largest low cost carrier and Travelport, a leading travel commerce platform, joined hands last year to extend the airlines distribution capability across 68,000+ online and
Air India needs no introduction. Generations of air travelers in India and overseas have made Air India their airline of choice. The endearing Maharajah, the airline's mascot, is symbolic of
Go on a cruise or hop on a train or board a flight and travel to various destinations like London or Singapore to indulge in art, and merge with the
With technology redefining every aspect of travel and tourism industry in the recent years, InterGlobe Technology Quotient has emerged as a mammoth of advanced technological solutions. This year at SATTE