CAESARS PALACE DUBAI RECOGNIZED BY FORBES TRAVEL GUIDE 2022 STAR AWARDS WITH FIVE STAR RECOMMENDATION
The Luxury Resort on Bluewaters Island Earns Prestigious Accolade,
Ratings Showcased on ForbesTravelGuide.com
Forbes Travel Guide has released their highly anticipated and illustrious 2022 guide, announcing Caesars Palace Dubai as one of their five star recommended hotels. As the worldrenowned authority in genuine five-star service, the Forbes Travel Guide Five Star recognition reinforces Caesars Palace Dubai's reputation in the UAE for its world-class service standards, luxury hospitality and guest experience. 
Under the leadership of Anthony Costa, Regional President, Caesars Palace Dubai, this award is the resort's first in the region.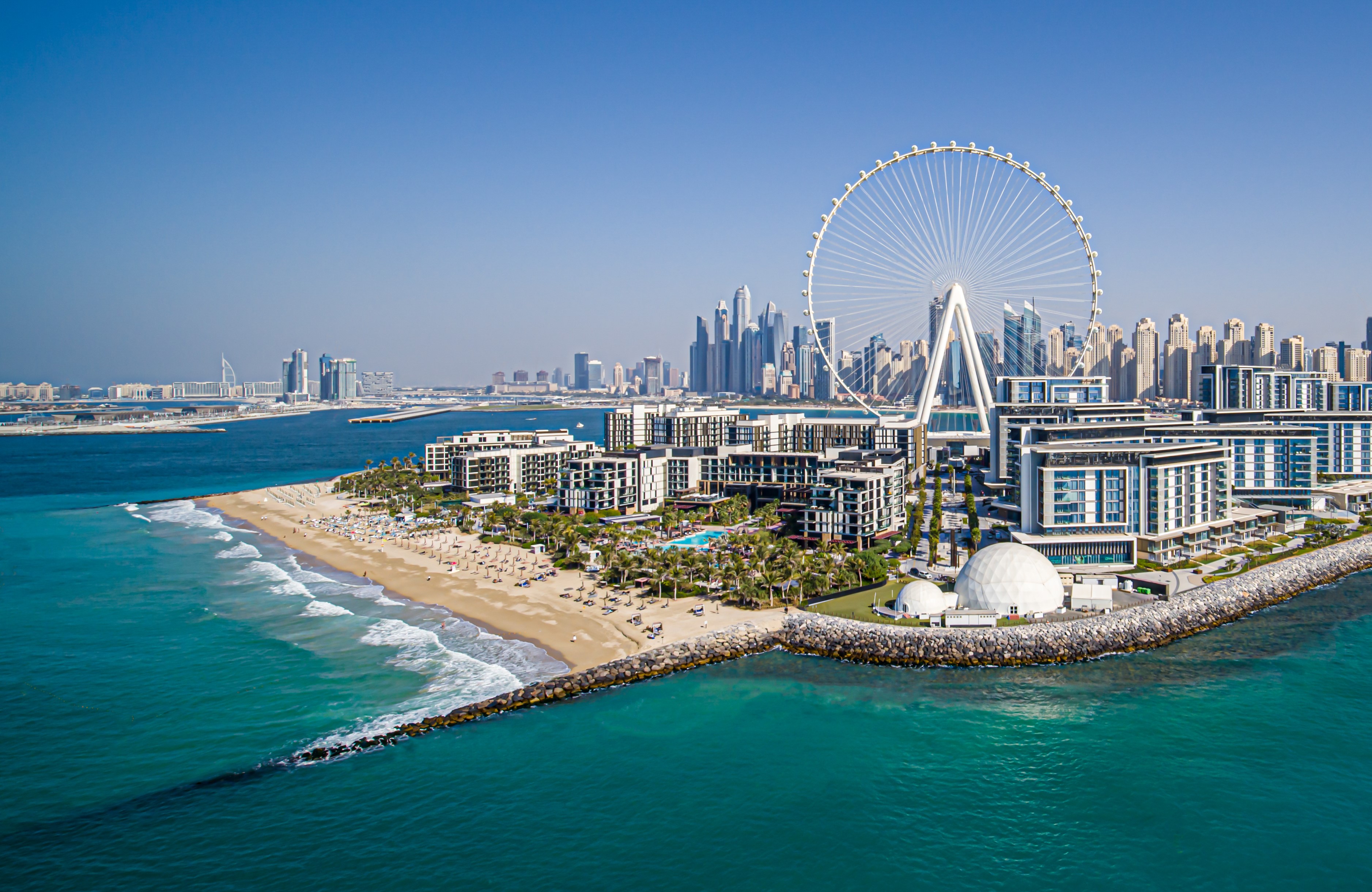 Commenting on the occasion, he says, "For a young hotel to be recognized by the Forbes Travel Guide is a remarkable moment for our team of leaders and committed colleagues. Nurturing their ambitions through training and development has led to this recognition, and it lays testament to their unwavering passion, commitment, and relentless desire to be among the best in service. I am extremely proud of what we have achieved in a short time – it truly motivates and inspires our team to always strive for excellence!" 
The Forbes Travel Guide is internationally recognised as the top marker for luxury hotels. "Travel has come back strongly, and the resilient hospitality industry is creatively rallying to accommodate the increased occupancy demand for most regions," says Hermann Elger, CEO of Forbes Travel Guide. "While the industry faces some lingering issues, the 2022 award winners proved ready for those challenges and more, demonstrating the best that luxury hospitality has to offer." 
With luxurious accommodation, decadent dining experiences, legendary hospitality, iconic service and kids recreation, Caesars Palace Dubai is the ultimate holiday destination, now with the five-star award in the Forbes Travel Guide 2022. 
To view the new Star Award winners, visit ForbesTravelGuide.com. 
For a detailed explanation of how Forbes Travel Guide compiles its Star Ratings, click here.
TCA Abu Dhabi, The Pokémon Company International and Princeton Entertainment present the official Pokémon live orchestral concert Exclusive Main Stage festival performance for show's debut UAE performance Visitors to this
Indian Cricket Team's Captain Virat Kohli's figure was unveiled today at Madame Tussauds Delhi. Kohli will join other sports sensations in his signature batting pose in the interactive zone. The
Senior IAS officer Pradeep Singh Kharola has been appointed as the Chairman and Managing Director (CMD) of Air India, official sources said on Tuesday. Kharola, a Karnataka cadre officer, would