Enjoy Thermes Marins Spa Experience in Monaco
The entirely renovated Thermes Marins Monte-Carlo is a true haven of tranquillity in the heart of the Principality. It is rated as one of the best spa destinations in Europe. Thermes Marins Monte-Carlo offers 7,000m² dedicated to beauty treatments and wellness, combining innovative technology with the calm and comfort of a luxury facility.
The Thermes Marins Monte-Carlo has kept its promise to bring life to each wellness experience and to offer completely new treatments. Suspended between sky and sea, the building's pink marble gives guests a feeling of time standing still for an unforgettably rejuvenating journey. Stretched toward the sea, each renovated space compliments the beauty of the landscape; the fascinating Mediterranean light and colours that change with time; sapphire and turquoise, ultramarine with emerald.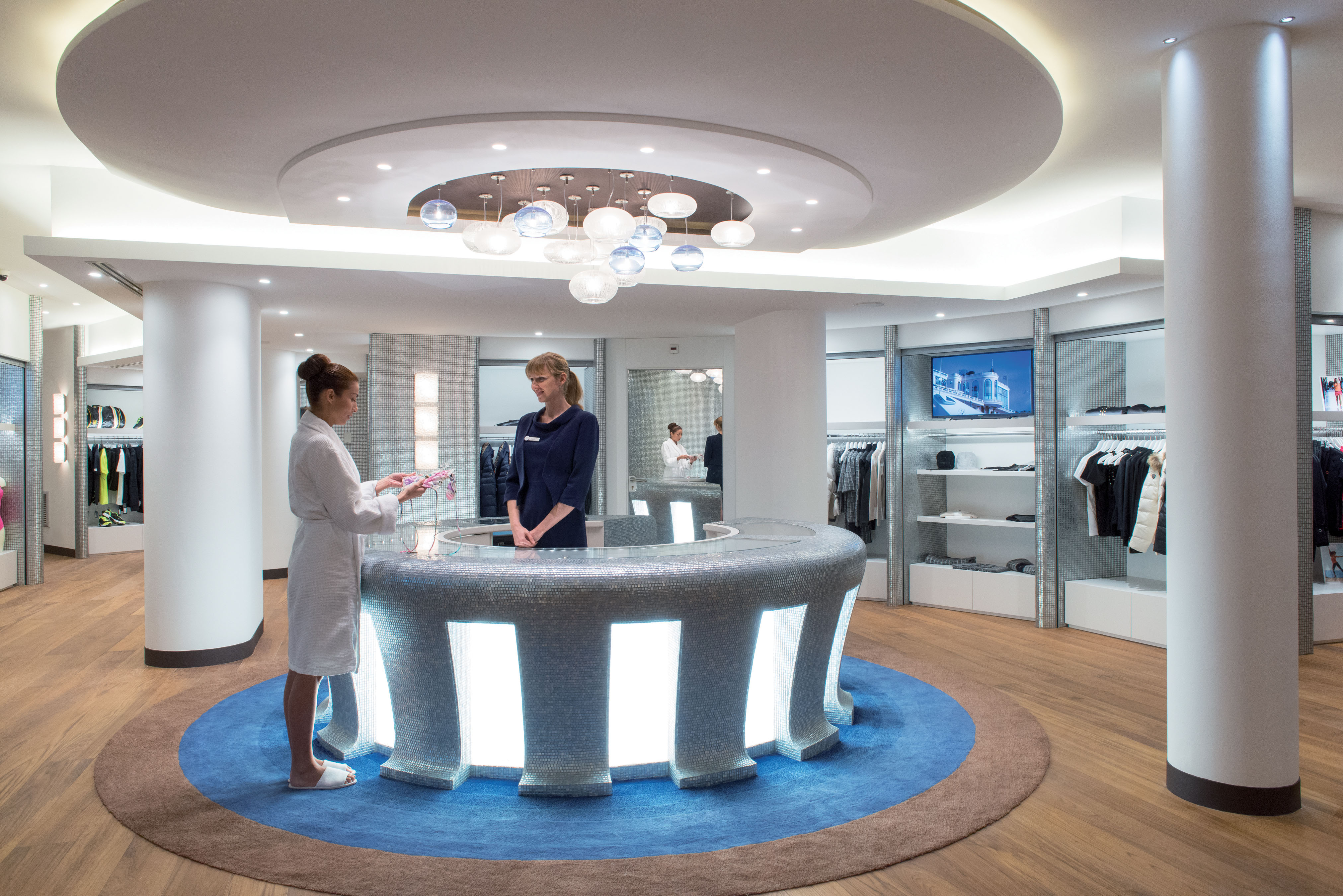 For the decor, "the combination of silver and azure mosaic canalizes controls and makes the light shine hour after hour. In the wet zones such as toilets, treatment rooms and swimming pool, white dominates, matt, satin, glitter, powder. It symbolizes light, purity, it is the resultant of the mixture of all solar spectrum" develops Olivier Antoine. The inside of the swimming pool is decorated with mosaics in a gradation of colours to recreate the natural colour of the sea water ".
Whether you're looking for a relaxing day, a suite spa alone or as a couple or a spa treatment as part of your stay, Thermes Marins Monte-Carlo has a range of options to either meet or exceed expectations. Relaxation, anti-aging, slimming, beauty, recovery, all the treatments are formulated based on needs and desires of the person.
One of the very famous therapies of the Thermes Marins is cryotherapy room. It offers the benefits of cool temperatures, already widely used by athletes for recovery and improved performance. Within 180 seconds, between – 60 ° – 110 ° C, it works in a matter of seconds – a session helps to treat muscle and inflammatory diseases, but can also help recovery from jet-lag, help fight against sleep disorders, has an anti stress effect, and is also an acclaimed anti-aging procedure in the Nordic countries. Rich in minerals and elements, seawater is the star of the Thermes Marins Monte Carlo.
So whether your focus is on detox, anti-ageing, slimming or deep relaxation treatments, Thermes Marins Monte-Carlo has everything to cater to your needs. Walk into a spa and a delightful aroma wafts through the air. Relish the moments of balance and tranquility offered in quiet haven.
The treatments capture the healing and nourishing essence of nature. The spa helps to realign and balance tired and tight muscles. The people nowadays are looking for more than treatments and services, they are looking for advice, guidance, inspiration and wellness that they can incorporate into their lifestyles. The desire for quality of life and happiness has increased with time. Along with this gracious hospitality and unassuming charm will enrich your spa experience.
Take Time to discover the magic of spa while connecting with your inner self. Enjoy life's simple pleasures as you experience complete rejuvenation and relaxation in Monaco.
Sinclairs Hotels & Resorts announces the opening of Sinclairs Tourist Resort Burdwan, its seventh property in the Sinclairs chain. Out of the seven properties, five are in West Bengal. This
Air India has announced its Independence Day sale last till August 20 with prices of one-way tickets slashed as low as Rs 425 for domestic flights and Rs 7000 for
The Principality of Monaco, set in the French Riviera, with beaches washed by the blue Mediterranean waters, is the perfect playground for the rich and famous. Nothing could be easier