Fall in Love All Over Again at Hideaway Beach Resort & Spa
Hideaway Beach Resort & Spa and its Signature Collection is excited to announce their Valentine's Day Romance Selection for 2023. This year's programme is designed to provide couples with truly romantic and memorable experiences that they will cherish forever. Escape to a tropical paradise and celebrate love on the 14th of February, indulge in a variety of romantic experiences that will reawaken romance, reignite love, and create timeless memories in the picturesque Maldives.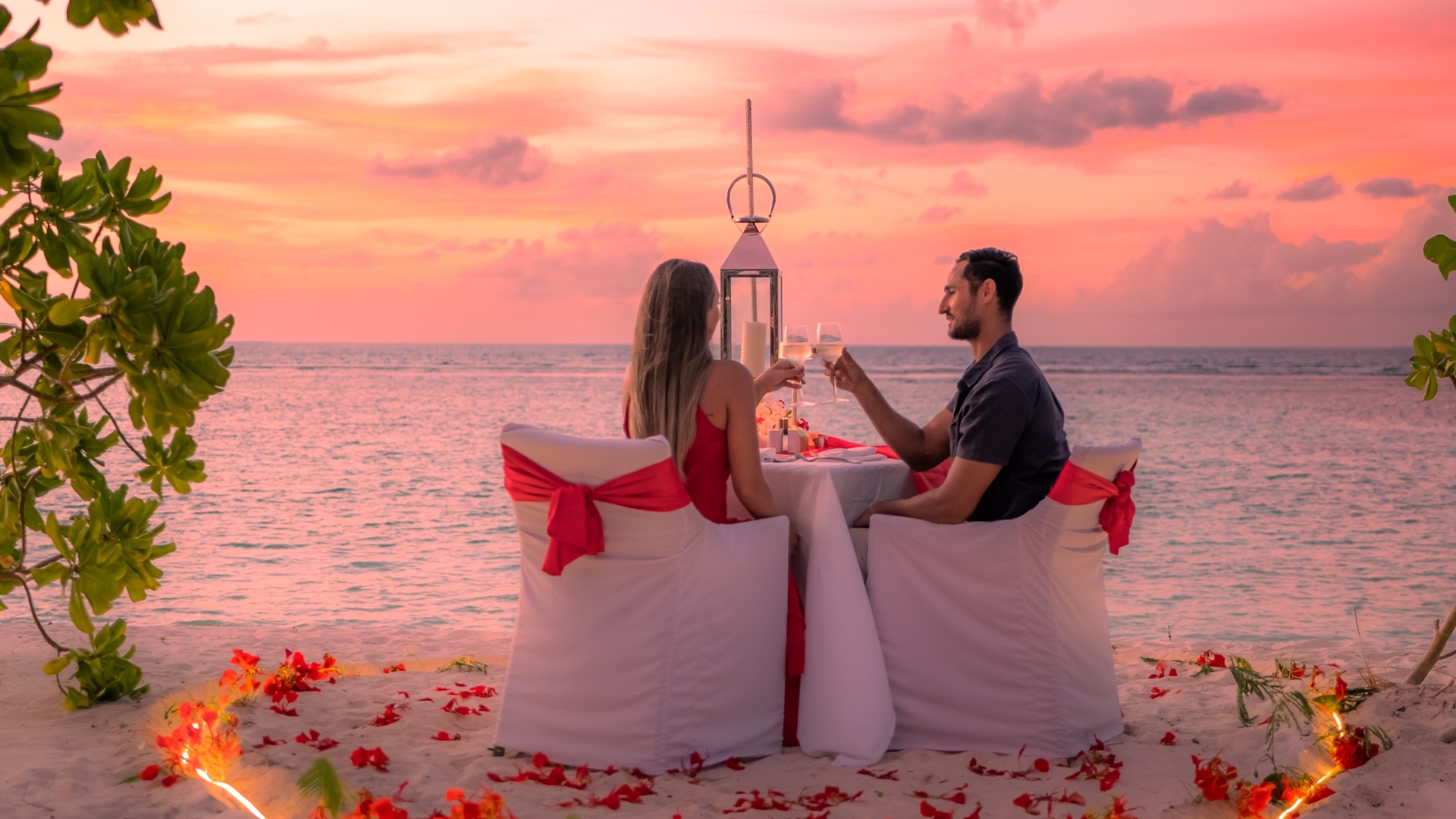 Whether looking for a floating breakfast with a spellbinding view, a relaxing couples massage, or a private champagne sunset Dhoni cruise, Hideaway Beach Resort & Spa has something for all couples.
There is a saying, "The only thing better than a good dinner is a good dinner with someone you love". Guests can take advantage of the resort's multitude of private dining experiences to enjoy some great gastronomic experiences with their loved one. With a variety of options to choose from, couples can enjoy a romantic dinner on the beach and watch the sun dip below the horizon, creating a breath-taking sunset that will set the stage for a truly magical evening, full of love and intimacy.
To add to the romance, the Hideaway will also provide romantic bed and bath decorations to create a special ambiance in the bedroom and bathroom. Guests can also surprise their loved ones with a tropical flower bouquet, specially arranged by the resort.
For those looking to capture the romance and beauty of their special moments, Hideaway also offers a Couple photo shooting package which is perfect to have snaps of some cherishable memories taken in the perfect location to take back home.
"We are excited to offer our guests a wide range of romantic experiences this Valentine's Day," said the resort's General Manager – Christophe Adam. "We believe that Hideaway's Valentine's Day programme has everything couples need to make their special day truly unforgettable. I am proud that many of our guests and Tripadvisor attests to the fact that Hideaway is one of the best Romantic Hotels in Asia".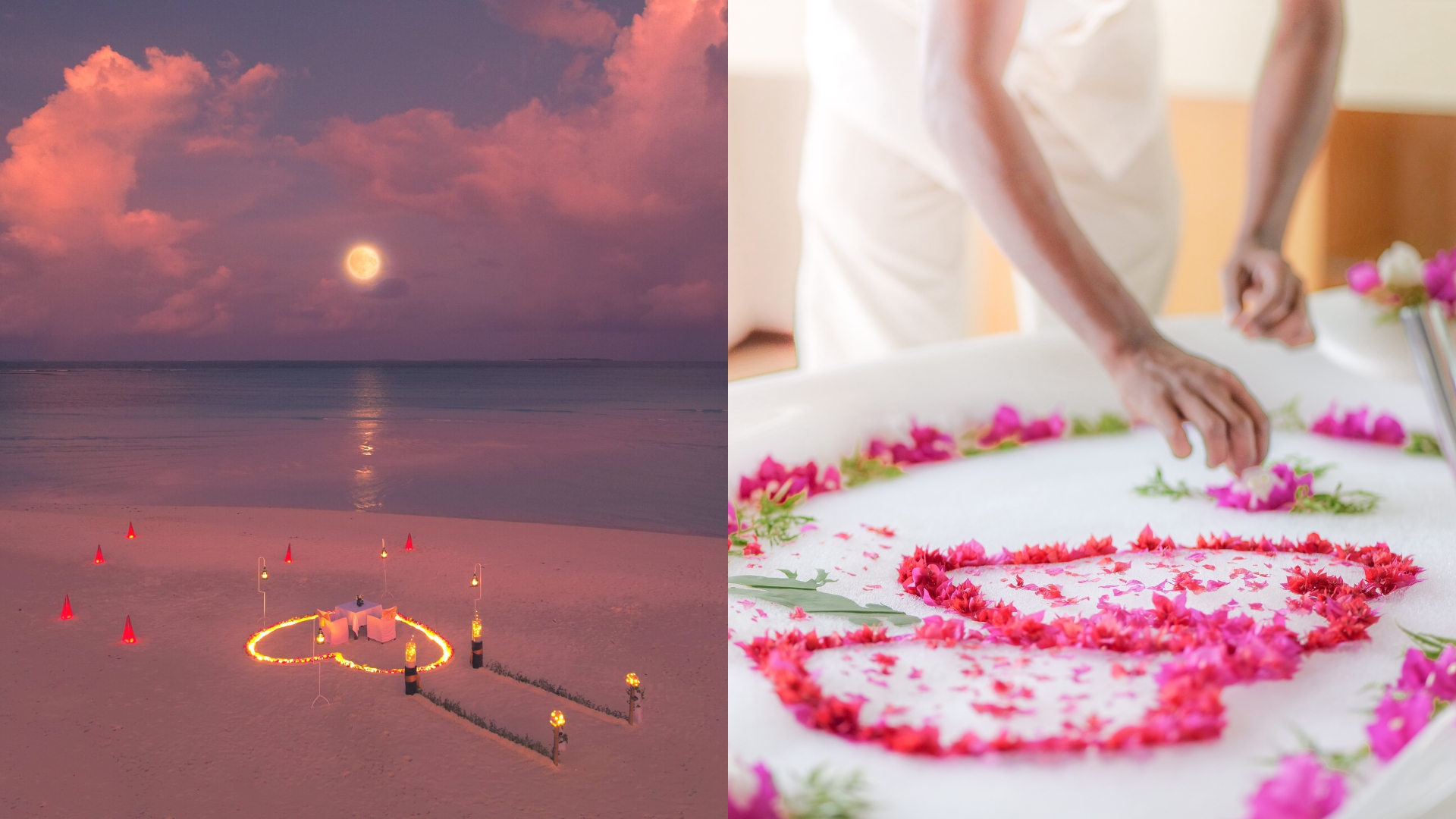 Valentine's Day aside, the award-winning private luxury island resort is the perfect hideaway for couples to disconnect from the world to reconnect with each other. Imagine renewing vows amidst the picturesque beauty of this idyllic island resort in the backdrop of tropical sun, sand, and sea. Alternatively, as the sun sets on the horizon and the stars begin to twinkle in the sky, enjoy a private sunset cruise on the new Luxury Yacht Hideaway Majesty. Designed to reignite the passion and deepen the love between couples, this breath-taking oasis offers the perfect setting for couples to say "I Do" all over again. From the lush gardens to the spacious, luxurious accommodations, every detail has been thoughtfully curated to create unforgettable experiences that will leave a lasting impression on their hearts.
For more information about Hideaway Beach Resort & Spa's Valentine's Day programme, please visit the resort's website or contact reservations for more information. Make this Valentine's Day one to remember at Hideaway Beach Resort & Spa.
To check out the Valentine's Day Programme click here – https://qrco.de/HBRLove2023
The platform's advanced machine learning-based system intends to increase the chances of confirmation of train tickets for travellers during this festive period. As we are nearing the much-awaited festive season
Russian cultural capital St. Petersburg is now accessible to Indian tourists through free E-visa from October 1, 2019. Indian visitors can now avail single-entry tourist, business and humanitarian visa from
Data to help in decision making for expansion plans into North America Sabre Corporation, the leading technology provider to the global travel industry, today announced a multi-year agreement to provide