IATO Elections: 'Team for Change' promises decentralization, expansion of IATO, bats for educational tours
A section of IATO members believes that certain changes in the constitution of the association are overdue to empower its regional chapters. TnH spoke to Lajpat Rai, MD of Lotus Trans Travels, who is the candidate of the 'Team of Change' for the post of the vice president of the Association, to know his perspectives on issues that he and his panel are raising and highlighting in their election campaign.
Words by Prem Kumar
IATO elections 2021 offer such an opportunity to debate and discuss these changes and elect progressive and reformist leadership. Espousing these reforms is 'Team for Change', which is a panel of like-minded candidates for IATO elections for various posts. Besides Lajpat Rai, other candidates of this panel for change are Lally Mathews, the presidential candidate, E.M. Najeeb, Chairman, ATE Group of Companies, for senior vice president, Lajpat Rai for vice president, Rajesh Mudgill of Planet India Travels for Honorary Secretary, Sunil Mishra of Cosmos Tours & Travels for Honorary Treasurer and Sanjay Razdan of Razdan Holidays for Honorary Joint Secretary. IATO will hold its biennial elections on March 6 to elect its new national team for the term 2021-2023.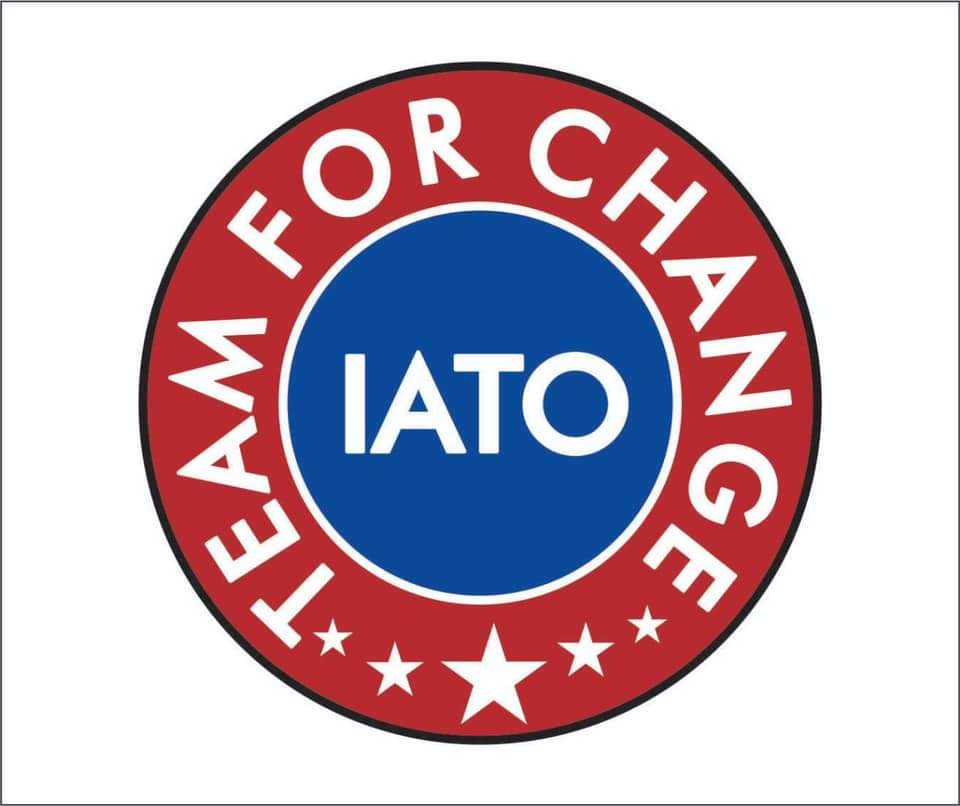 Expansion of membership; empowerment of regional chapters 
"We want empowerment and active involvement of regional chapters in the working of the IATO. At present, regional chapters are not empowered to address members' concerns and problems even if such issues are local in nature. They are not given due importance in the organisation affairs. Today members for their every problem have to call national office-bearers of IATO, which is unwarranted. We want to change this by empowering regional chapters, which should have the power to address local issues,'' said Rai.
'Team for Change', says Rai, wants decentralisation of IATO's power structure and delegation of powers to its regional chapters, making them powerful. We want IATO to work jus as the corporate sector does for the benefits of members, adds Rai.
'Team for Change' has promised to amend the constitution of IATO to empower its regional chapters and make them part of the national leadership. 'Team for Change' is also promising the expansion of its memberships to represent the travel trade of every nook and corner of the country. "We want the expansion of our membership. It has been 38 years since IATO was founded but you would be surprised to know that even today IATO's total membership is only 351," says Rai.
"For example, in a state likes Bihar, which has sizeable travel trade, IATO has only four members. We should have at least 100 members, and one chapter in Bihar. In the whole northeast, IATO has only two members," said Rai. According to Rai, IATO should have a system where even smaller members are heard and are given importance. There is a need to focus on empowering smaller members.
Rai and his team want strengthening of IATO and while it should continue to be part of FAITH, the apex body of India's inbound tour operators should be at forefront of inbound tourism development.
To work for pro-tourism policies
Rai says that while the tourism industry needs financial aid, at present no government (the centre's or states') is in a position to offer any financial support to the sector because of their own precarious financial health.
Therefore, rather than seeking any relief from any government, the tourism industry should seek a favourable policy from them, says Rai, adding that today whichever industry, whether it is aviation or IT or telecommunication, has flourished in India, it is because of the government's policy; no sector can flourish without the government's policy support. Rai says that if their team is elected, they will work to bring such policies that bolster growth in the tourism sector. He added that the government's policy works as a catalyst for growth.
"It is time to create demand for tourism, and until inbound tourism recovers, which will take longer time, domestic tourism is the only hope for survival, and therefore, there is a need to focus domestic tourism," says Rai. To this end, Rai has proposed, in the run-up to IATO elections, that both the central and states should encourage and incentivise educational tours by educational institutions. According to Rai, education/study tours for students and teachers should be made mandatory for every educational institution.
He noted that India has about 1.5 million educational institutes and domestic tourism will see a surge even if 10% of them organise educational tours. "You know it is easier for kids to learn by seeing than through books. Students can also be given marks for their participation in educational trips. Education tours will not only boost tourism demands but also broaden the knowledge and perspectives of students as well as teachers, promote cultural integration in the country," said Rai.
"But educational tours will grow significantly only if the government's policies support such tourism, therefore we need a favourable policy framework for promoting educational tours," added Rai. According to him, the lack of infrastructure should not be a problem. Demand creates its own supply. This is normal economics. Infrastructure will come up once educational tours grow.
Government's role
At present unemployment is a big challenge for the government; with a large number of unemployed youth in search of jobs. If tourism grows due to government policies, lots of jobs will be created as tourism is known to be a highly labour-intensive industry. The travel and hospitality industry is also known to favour youth in offering jobs.
"We will persuade the government to bring such policy measures that promote educational tours. The government should provide tax incentives for such tours under LTC and through other measures. Corporates can also be asked to finance educational tours under CSR," says Rai.
"As a policy, the ministries of tourism, culture, education, youth affairs, civil aviation and railways can be asked to spend 5% of their budgets on the promotion of education tours; this will give a huge boost to domestic tourism. Similar measures can be taken by the state governments," says Rai, adding further that if it is done, there would be no need for governments to provide subsidy to the tourism sector. If educational tours grow, governments will also benefit in the form of taxes.
Such tours should be promoted during the off-season when hotels occupancy is low. This will make the educational tour package attractive," Rai concluded.
The Shipping Ministry requested Home Ministry to exempt tourists holding e-visas from biometric enrollment in order to give them more time to spend on shore. Foreign tourists with e-visas arriving in
Singapore Tourism Board and Singapore Airlines Group embarked on a six (6) city roadshow across India, with positive participation from 39 Singapore stakeholders and over 800 in-market travel agents. India
Singapore Tourism Board joined (STB) hands with Red Chillies Entertainment, Dharma Productions & Hope productions as part of the launch of the Alia Bhatt-Shah Rukh Khan starrer 'Dear Zindagi', which