Jazeera Airways announces new routes to Vienna and Prague
- Two return flights per week for each route
- Demand for Summer bookings expected to be higher than usual 
Jazeera Airways, Kuwait's leading low-cost airline operating in the Middle East, today announced the launch of two new routes serving Vienna, Austria and Prague, Czech Republic. The services will come as a part of the airline's summer schedule which includes the return of popular leisure destinations.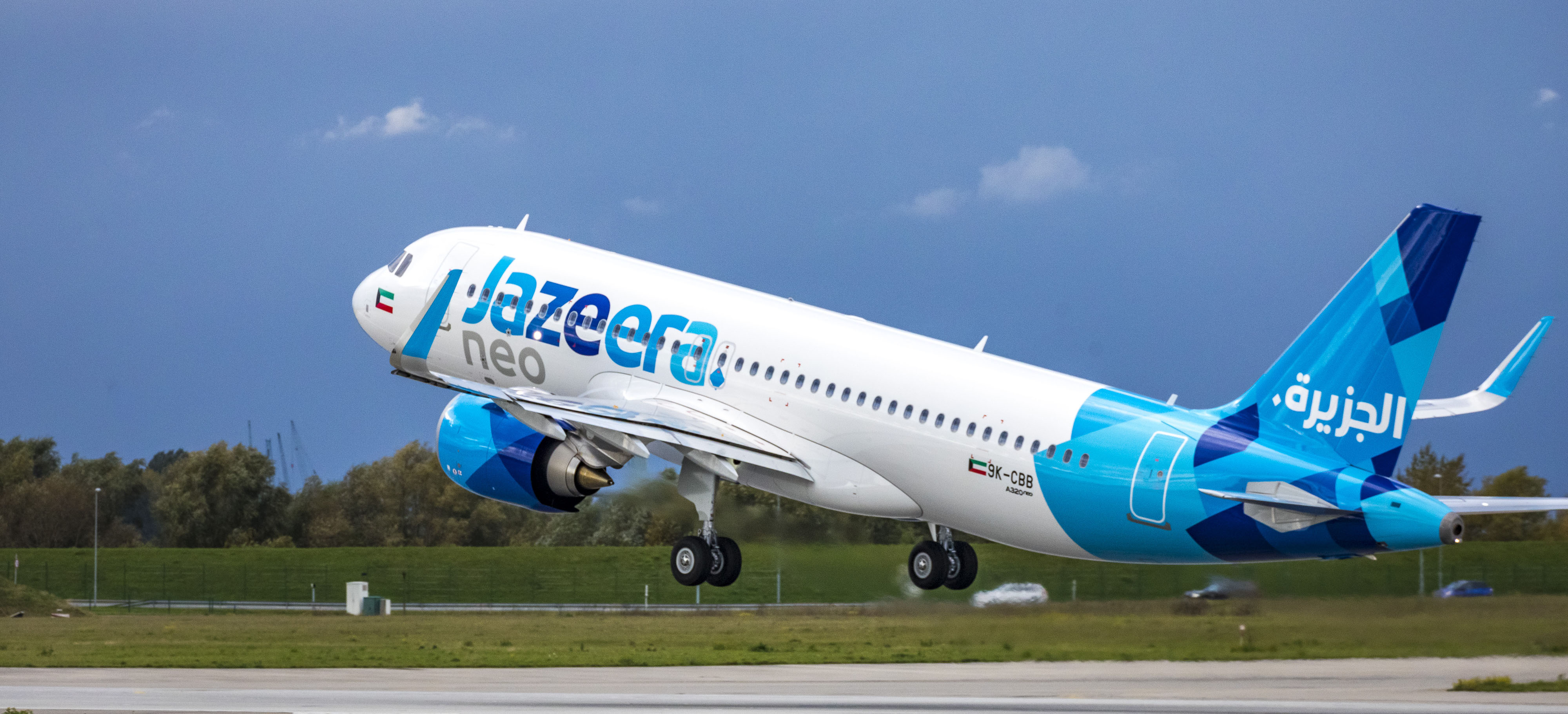 With most travel restrictions being lifted, the demand for travel has shown a strong return since February. Supported by new aircraft entering the fleet Jazeera Airways has embarked on an expansion of its network for this summer season. Travelers are advised to book their summer vacations at the earliest as demand for all destinations is expected to be higher than usual this year.
Flights to Vienna are scheduled on Mondays and Thursdays Staring June 2nd, while flights to Prague will be operated on Tuesdays and Sundays, starting June 5th.
Speaking of the expansion, Jazeera Airways Chief Executive Officer, Rohit Ramachandran mentions "We are very excited to be launching two new services for this summer season, giving our customers more choice to enjoy a vacation filled with activities and cultural experiences with family or friends. Demand for unique tourist destinations is very high following two years of travel restrictions. We look forward to welcoming customers onboard these new flights very soon."
Austria is a popular summer destination with its outdoor activities set amongst nature surrounded by waterfalls, trees, cultural landscapes, mountains, and waters. It is also a great culinary destination with its unique cuisine influenced by its geographic location at the heart of Europe and its rich history, in addition to being a culturally and historically rich country that gives tourists myriads of landmarks and leisure destinations to visit.
Popular for its castles, chateaux, sixteen UNESCO monuments, and historical cities, the Czech Republic has many impressive treasures from different eras. The reflections of the past can also be experienced in the still living traditional crafts and colorful folklore, in addition to discovering the tastes of the Czech cuisine in all its traditional and modern forms. The country also offers many hiking or cycling activities, spas and unforgettable experiences in the picturesque countryside and mountains.
BOM-PRG

PRG-BOM

DAYS

FLIGHT

SECTOR

DEP

ARR

FLYING HRS

DAYS

FLIGHT

SECTOR

DEP

ARR

FLYING HRS

TUE, SUN

J9-402

BOM-KWI

04:00

05:30

12H 5M

TUE,SUN

J9 38

PRG-KWI

13:30

19:35

10H

J9-37

KWI-PRG

08:20

12:45

J9-401

KWI-BOM

20:35

03:00

BOM-VIE

VIE-BOM

DAYS

FLIGHT

SECTOR

DEP

ARR

FLYING HRS

DAYS

FLIGHT

SECTOR

DEP

ARR

FLYING HRS

MON,THURS

J9-402

BOM-KWI

04:00

05:30

12H

MON,THURS

J9 22

VIE-KWI

13:15

19:00

10H 15M

J9-21

KWI-VIE

08:20

12:30

J9-401

KWI-BOM

20:35

03:00

AMD-PRG

PRG-AMD

DAYS

FLIGHT

SECTOR

DEP

ARR

FLYING HRS

DAYS

FLIGHT

SECTOR

DEP

ARR

FLYING HRS

TUE

J9-408

AMD-KWI

05:35

06:55

10H 40M

No connection

J9-37

KWI-PRG

08:20

12:45

AMD-VIE

VIE-AMD

DAYS

FLIGHT

SECTOR

DEP

ARR

FLYING HRS

DAYS

FLIGHT

SECTOR

DEP

ARR

FLYING HRS

THURS

J9-408

AMD-KWI

05:35

06:55

10H 25M

MON

J9 22

VIE-KWI

13:15

19:00

12H

J9-21

KWI-VIE

08:20

12:30

J9-407

KWI-AMD

22:40

04:45
Jet Airways and Air India are offering a host of discount offers on domestic and international flight tickets. Amid high competition in the country's civil aviation market, airlines are offering
In recent years, Slovakia has emerged as an attractive tourist destination. Notwithstanding its small size, the country located in the central part of Europe is replete with abundant bounties of nature. The
Embark on a royal culinary journey as Aloft New Delhi Aerocity introduces a ten-day Rajasthani Food Festival at Nook, its signature all-day dining restaurant. Foodies can explore the hidden treasures