Marriott International appoints Amitabh Rai as the new Cluster General Manager for The Westin Hyderabad Mindspace & Hyderabad Market
A personification of excellence, innate leadership, and humility, and recognized for his prolific ability in building empowered teams and enable transformative performance and success, Amitabh Rai is a seasoned hotelier with a successful career of about 25 years in directional roles spanning hospitality and business. Amitabh has been recently appointed as the Cluster General Manager for The Westin Hyderabad Mindspace and Hyderabad market.  
Amitabh has mentored and trained hoteliers into accomplished leaders and has coached and motivated his teams to hone their potential, ensuring their growth and pitching them for success.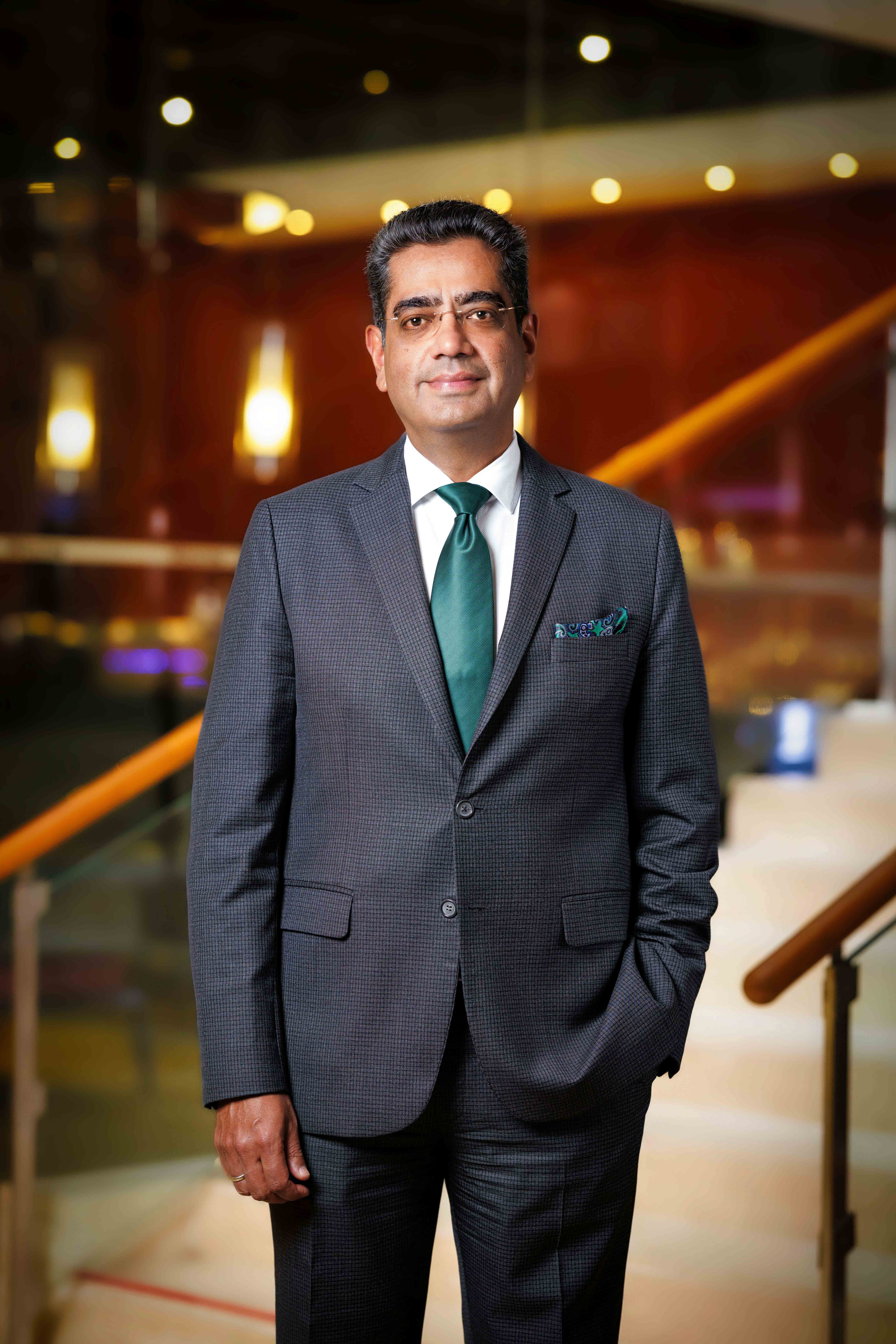 In his previous assignment as the General Manager of The Ritz-Carlton, Bangalore, Amitabh positioned the iconic luxury hotel as the top runner and flag bearer, across the globe, in imparting the highest standards of guest service along with achieving financial heights. He has also spearheaded The Oberoi, Gurgaon and The Oberoi Grand, Kolkatta. 
Amitabh has been awarded Marriott International's APEC General Manager of the year 2020 for his 'Spirit to Serve Our Guests'. He won the award as General Manager of the Year 2020 in the luxury segment, by Hotelivate HOSI Make-My-Trip and was recognized with the APEC 2019 GM Award for Sales Leadership, by Marriott International amongst other accolades over the years. During his tenure, The Ritz-Carlton, Bangalore, was consistently rated as the Top 5 Ritz-Carlton's globally in guest delight and won the '2019 Marriott Bonvoy Hotel Excellence Award' for exceptional service delivered. 
In his current role, along with The Westin Hyderabad Mindspace, Amitabh will also be heading Hyderabad Marriott Hotel & Convention Centre, Courtyard by Marriott Hyderabad, Le Meridien Hyderabad, and Marriott Executive Apartments. Amitabh's business acumen and operational expertise will enhance all areas of management from delivering exceptional service standards, implementing operational efficacy, and ensuring team member empowerment to achieve financial results. Renowned for his commitment levels, his contribution to the Hyderabad market is bound to render a much-awaited change in the region.  
Amitabh graduated from St. Joseph's College for Arts & Sciences, Bangalore post which he did a diploma from the Oberoi School of Hotel Management. An avid traveler and a passionate golfer, Amitabh is a man of many pursuits and believes in living life to its fullest.
Every one of us at Vistara feels deeply for all those impacted by the floods in Kerala. Kochi airport (COK) suspended operations due to flooding, and several of our Kochi
INPROTUR presented the tourist offer of the country on a working day organized by COTAL France. The Ministry of Tourism of the Nation, through the National Institute of Tourism (INPROTUR),
The recent decision by Saudi Arabia and Oman to allow Israeli civilian overflights is a significant regional development that is already having a positive impact on the Israeli airline industry.