MICE Movement in Mumbai Trends Perspectives and Expectations!
Indian MICE tourism market has started evolving hugely in the Business travel space especially in metro cities like Mumbai that today has become a travel hub for the MICE sector. Mumbai offers a unique amalgamation of culture, history, tradition, beauty, luxury and modern world-class hotel infrastructure facilities that certainly appeals today's business and MICE travelers. Travel and Hospitality Magazine intends to explore the trends, perspectives and expectations that the city of dreams 'Mumbai' bestows for the MICE tourism industry…
The MICE Industry in India is bound to grow by leaps and bounds with the development of sharp technical and execution skills. Indian MICE industry that currently organizes around 700 trade shows annually makes India as one of the emerging MICE destinations to hold conclaves in various sectors such as medical, pharmaceutical, automobile, education, tourism and security to name a few. According to the International Congress and Convention Association (ICCA), total 400,000 conferences and exhibitions are held every year worldwide at the total outlay of US$280 billion, wherein India's share is pegged at US$4.8 bn standing 27th in the global meetings market. Indian inbound MICE segment is growing at the rate of 15 to 29% annually with an estimated conventions and conference market to be Rs. 4,000-5,500 Crores annually.
The MICE industry today stores in itself a high growth potential bringing with it large industry associations along with opportunities for employment, that enables in-turn in efficient utilization of assets by the government. The long term sustainability of the conference business can only be insured with state- ofthe art convention centers and infrastructure development, skilled and trained staff, well developed air and road connectivity, ample room inventory, excellent connectivity to the venues along with attractive tourist spots to act as incentives for the large Meetings, Incentives, Conventions and Exhibition (MICE) events.
Mumbai the Gateway city to India happens to be the financial and entertainment capital of the country that definitely contributes to a big chunk of international tourist arrivals to the Indian shores. Initially, Mumbai happened to be a coastal land primary into fishing occupation by the Koli community, that still represents the cities costal culture. Eventually this city transformed to a cosmopolitan, economically viable land, inhabiting diverse cultures and religions that saw substantial influx in its population that today counts to not less than 18.4 million. This metropolitan city became the centre of economic activity in India and contributes today to approx. 6.16% of India's economy. Mumbai happens to be the world's 29th largest city by GDP that has become India's economic hub of commerce, industries and related services including tourism. Boasting of its own entertainment industry 'Bollywood' the city provides many excursion tours to various film studios and television sets in its suburbs, sightseeing tours to many places like Ellora caves, Gate way of India and boasts of a vibrant night life which attracts companies to stage their product launches in the city. Thus Mumbai provides high-end leisure opportunities for incentive tours catering very well to the need of the MICE event organizers.
The Mumbai city possesses world class infrastructural standards for MICE sector catering to the requirements of the meeting planners for whom compliance, cost and travel time are all noted as top drivers whereas personalization, flexibility and value for money, better space formats along with themed oriented packages do play an important. They are ready to explore larger set of choices with new and exotic destinations, with better road and air connectivity that Mumbai city readily provides. As per the Cushman & Wakefield's Hotel 2015 report -The average contribution of MICE segment in Mumbai has been steadily growing from a 20-25% in the market and the demand for MICE business in Mumbai is expected to grow steadily with the Reliance Convention Centre set to be developed at Bandra-Kurla Complex by 2017.
Karan Anand, Head of Relationships and Supplier Management for Cox & Kings India Ltd: "All the top financial regulatory bodies in Mumbai attract banks and insurance companies to the city. The city boasts of rich human resources and skilled labor. The emerging three and four star category hotels in North Mumbai are acting as cost effective options to event organizers. Key corporate MICE markets are foreign and local companies that host product launches, pharmaceutical conferences. Although the city requires more hotels to come up, the estimated 10,000 new hotel rooms to be opened in and around Mumbai by 2017 will certainly solve the room inventory issues in the city. In my opinion Mumbai city ranks no 3 on the scale of 1-5 in comparison to other cities in India"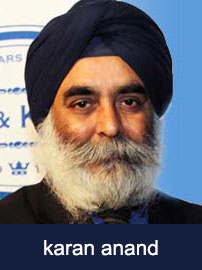 Sharat Dhall, President, Yatra.com: "Banks, Financial players and global industries are now looking towards Mumbai as a potential MICE destination. Mumbai offers a host of executive business hotels and venues such as Nehru Centre are very well equipped to host conventions of global standards. In my opinion Mumbai can be rated at a point 4 on a scale of 1-5 and is considered a close competition to our national capital. It rates high because of all the world class facilities and the well-structured event venue options and excellent connectivity by air, rail and sea from most of the locations." A lot of MNCs are trying to enter the Indian market with large Fortune 500 Companies planning their annual conferencing calendars to work with MICE space providers in India. Mumbai has slowly but surely become a preferred choice for MICE Organizers with the focus on improving infrastructure, the introduction of metro, and other public transport systems, connectivity has increased immensely which is one of the focal requirements for any event organizer. Further the new international airport has helped in opening doors for more inbound travel to take place. Mumbai witnessed many industry specific exhibitions and conclaves like CPHI, NASSCOM, FICCI and many more.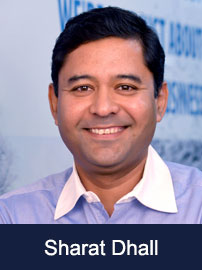 Trends Embarking the Mumbai MICE Infrastructure:
Mumbai MICE Industry can be categorically divided depending on the nature of the event as there are more Hotels Brands in luxury and upscale venue segment namely – St. Regis Mumbai, Starwood Hotels and Resorts, Renaissance Mumbai Convention Centre and Hotel, Taj Mahal Palace, Taj Lands End, Trident BKC, Grand Hyatt, ITC Maratha, ITC Grand central for holding conventions and conferences. For holding large Conferences and Inter-Cultural Extravaganzas –NCPA, Nehru Centre, World Trade Centre and for Exhibitions cum Congresses venues like Bombay Exhibition Centre and MMRDA ground are more ideal. Large players like Reliance is investing in convention spaces like JIO Gardens in BKC only speaks about the future of MICE in Mumbai ,which is growing. The newly adapted MICE upscale and luxury properties of today are well equipped to take up the MICE challenge as reflected by their high end meeting technology ranging from high resolution HD projectors and modern LED lights and fixers, video conferencing, direct satellite feeds to outdoor landscapes and break away spaces, to attract the clients who are very selective in terms of novelty without compromising the quality of services. Moreover the Mumbai airport finally getting its long awaited T2 will welcome more MICE organizers to plan large scale events in the city. India is served by over 80 airlines, from more than 45 countries Mumbai being a major stop over, certainly increases many possibilities.
Dhanjay Saliankar, Regional Director, Starwood Hotels & Resorts: "Mumbai city in my estimation should see an average of 8-10% growth considering the supply in accommodation and meeting space that is progressively increasing. The key geo source markets primarily include China with other significant cities in Asia Pacific. US, UK and Europe are great feeder markets. Besides having large hotels with accommodation space, it is imperative Mumbai should have a modern Convention Centre located at its epicenter. In most probability this would attract MICE not only from Indian cities but also from global markets. In my opinion Mumbai would rank at No- 3 on a scale of 1-5 in comparison to other MICE cities in India based on the current infrastructure available."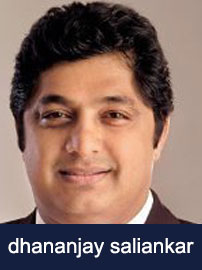 Megha Ajgoankar, Director of Sales and Marketing, Renaissance Mumbai Convention Center and Hotel: "In an endeavor to create more engaging experiences to support desired outcome – whether it is a successful product launch, an enriching training session, or a decisive board meeting, the experts at Renaissance Mumbai have gathered thousands of the best ideas, trends, and images to help deliver more impactful and inspired meetings. MeetingsImagined.com is the digital platform that houses the brands visual inspiration and expertise and is used for ideation, planning and collaborating. In my opinion Mumbai would rank no 1 on a scale of 1-5 in comparison to other Indian cities considering the infrastructure, connectivity and accommodation options it has to provide. Not to forget being the financial capital of the country merits the city acting like a magnet to MICE Organizers."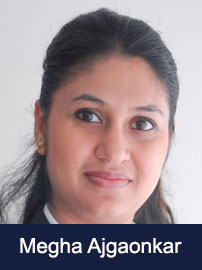 Challenges and Breakthroughs
Nothing comes without its challenges and Mumbai city too is not an exception. Mumbai has been ranked as the most expensive city amongst nine key Indian cities for the third consecutive year according to "Trip Index Cities" an annual survey by Trip Advisor. One of the main challenges the city faces is road transportation facilities within the city. The large bottle necks in Central and South Mumbai needs to be worked upon. This will help to distribute business uniformly across the cities North and Central areas likewise and avoid the shift in focus towards North Mumbai hotels in the Santa Cruz-Vile Parle-Andheri belt, that are easy to commute than the Central Mumbai areas. The city requires more hotels to come up, which is in pipeline already. The entertainment tax and luxury taxes charged from organizers is also a significant cost acting as a discouraging factor to hold events in the city and thus Mumbai tends to lose out depending on the nature of the event, while a convention centre could act as a game changer.
Change is inevitable and yes we see a definite prominence in the system on strengthening the MICE possibilities in Mumbai as a city and India as a whole. The government recognized the need to upgrade and ease out the local transport in Mumbai and thus has promised connectivity with Metro 2 and Metro 3 lines that will cover South Mumbai to North Mumbai, estimated to complete by 2019. The government has also promised to fast track the Coastal Road connecting Nariman Point to Malad for smoother road connectivity. With the Indian Governments move to liberalize visas for MICE conferences and meeting organized by public sector undertakings, public institutions, central educational institutions, RBI, UN and affiliated organizations is indeed a great move ahead to boost MICE Tourism to the country and of course to its financial capital 'Mumbai'- The City of Dreams…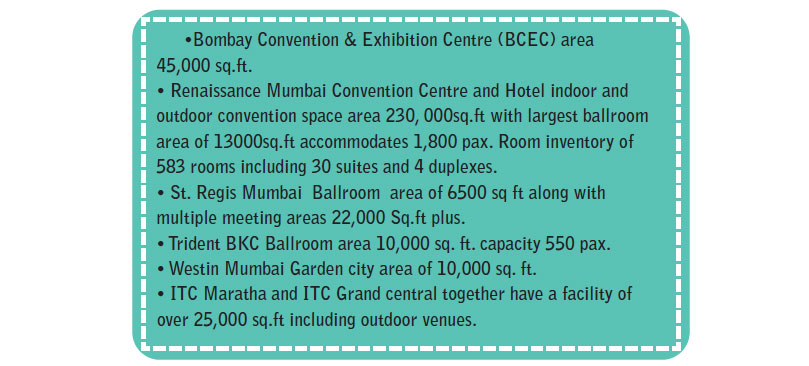 Buyers programme evolved to be larger scale this year following success of programme in 2016 90% of recommended buyers targeted to attend ITB Asia's milestone event this year Buyers recommended
77 industry stakeholders join Abu Dhabi delegation as part of four-day showcase The participation of the Department of Culture and Tourism – Abu Dhabi (DCT Abu Dhabi) at Arabian Travel
UNICEO – United Networks of International Corporate Event Organizers is the international association bringing together senior decision-makers in charge of corporate events representing major companies and associations internationally. Marriott International is a leading global