Monaco Yacht Show 23 – 26 September 2015
-Greatest Showcase of Luxury Yachting In The World-
Every year in the end of September, the Principality of Monaco hosts the world's greatest meeting of superyachts: the Monaco Yacht Show. This year Monaco Yacht Show is from 23 -26 September 2015.
The 2015 edition of the Monaco Yacht Show will underline the beginning of a new era as the show will celebrate its 25th edition, but above all because it will display a new look with extra berths and a reorganization of its exhibition area.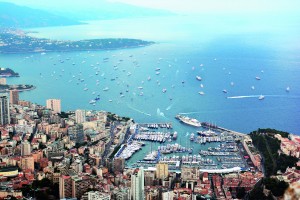 Created in the year 1991, the show has grown to become the ultimate luxury rendezvous for the international elite clientele. The MYS is the unique occasion in the year to visit an outstanding fleet of 120 custom-made superyachts & megayachts from 25 to 100 metres long, of which around forty new launches in world première, in the glamorous setting of Monaco.
More than hundreds of the world's most significant luxury yachts will be showcased in Port Hercules, either available for luxury yacht charter or being exhibited to promote a shipyards' expertise in new builds. It is the only chance in the year to see such an impressive array of top yachting companies, high-tech nautical products and luxury yachting services, all within 9,000 square metres of exhibition space.
The 2015 edition of the show is expected to see a fabulous collection of 100 luxury superyachts from 25 to 90 metres in length, and many of them are expected to make their premiere at the show.
With an average attendance of 34,000 professional visitors, business decision makers and high net worth clients from worldwide, the iconic port Hercules becomes the international hub of superyacht business during four days. During which hundred of events are organized by the brands on board the yachts, on the exhibition or in the prestigious Monte Carlo luxury hotels.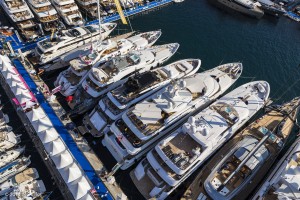 Famed for catering to and providing only the very best, the Monaco Yacht Show has the privilege of benefiting from the recognition and the support of His Serene Highness Prince Albert II of Monaco.
Last show's edition broke the event's attendance record – CEO's and managers of the leading yacht companies, yacht owners, wealthy customers and owners representatives converged to meet up to do some serious business – and this September will undoubtedly be the same.
The Monaco show remains the place to be whether you're looking to step onboard this year's finest superyacht offerings or discover the most innovative and tailor-made products and services that make luxury yachting the ultimate art of life.
AVANI Hotels and Resorts continues to expand the brand presence in Asia with an agreement with KTI Property Sdn. Bhd. to manage an AVANI hotel in Kota Kinabalu, the capital
Bond is back in SPECTRE and VisitBritain and the GREAT Britain campaign is once again utilizing 007's iconic international profile to show the world what makes Britain GREAT. Commemorating the
The disinvestment-bound national carrier Air India will deploy a 256-seater Boeing 787-800 on the New Delhi-Tel Aviv route that will be launched from April 22, 2018. Air India had on