Regional Tourism, New Policy, and Integrated Technology: A takeaway from TAAI 66th Annual Convention
2022 is the year marked as the new phase for promoting tourism. The Travel Agents Association of India held its 66th annual convention in Singapore to address how to promote domestic tourism, how to promote exotic and cultural destinations, and how to integrate technology for the ease of travelers. The convention was held in Royal Caribbean International's Spectrum of the Seas Vessel, which sailed on the 3-day long journey from Singapore to Penang and back.
The event was attended by a total of 312 delegates who came together with the aim of promoting regional tourism. The flagship event constituted a panel of delegates from Sri Lanka Tourism, Nepal Tourism Board, and Kazakh Tourism to discuss the future of tourism and its ongoing situation in their respective regions. The event was also graced by the presence of P Kumaran, the High Commissioner of India in Singapore, who talked about the progressive relationship between India and Singapore and offered good wishes to TAAI for its future.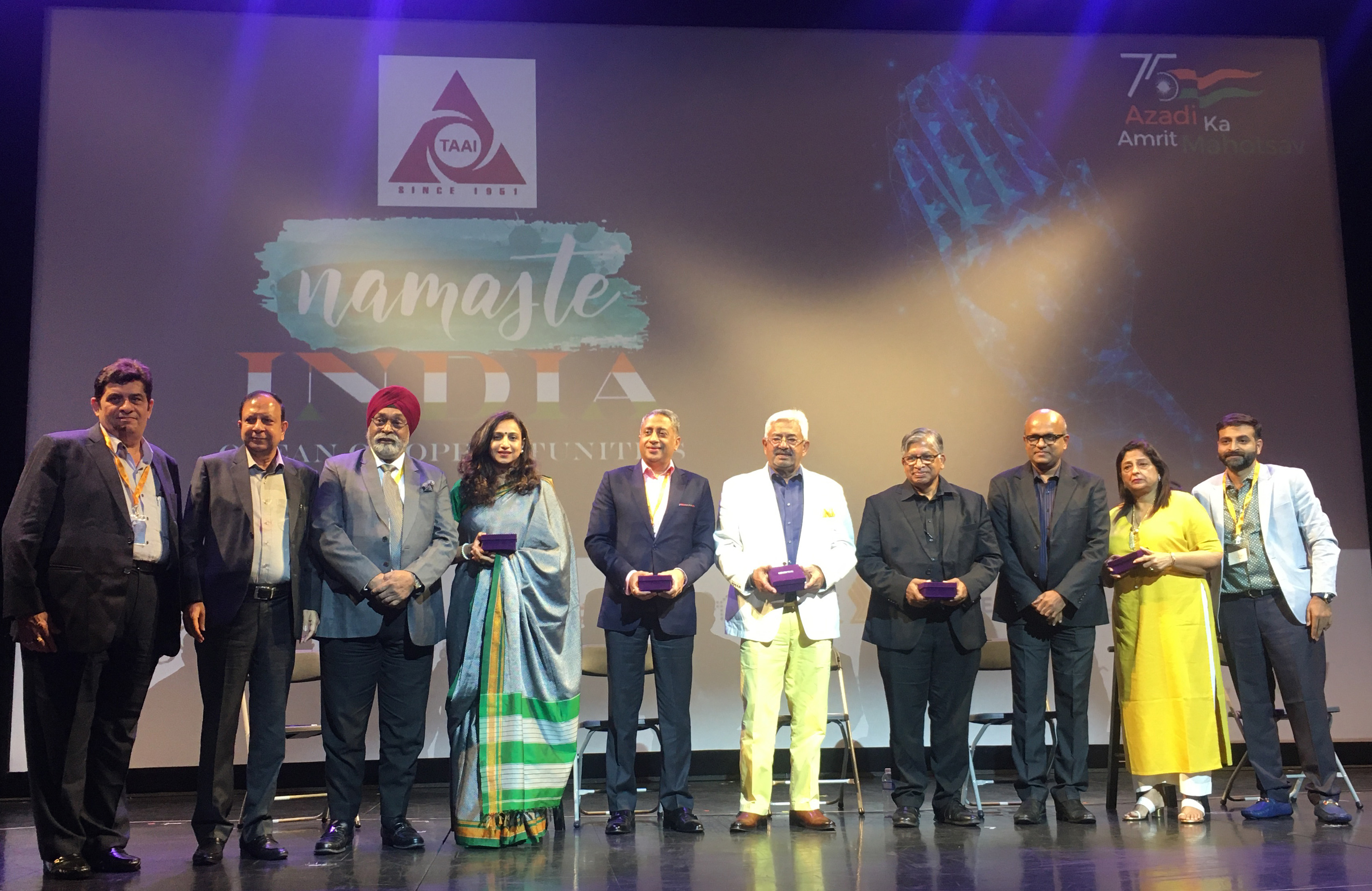 Domino effect of War, Peace, and Tourism
The first segment of the convention was Oceanside Chat—War, peace, and Tourism. This segment was about the importance of tourism in regional areas. Reasons like limited air capacity, delayed issuance of VISAs, the curse of the pandemic, and the war between Ukraine and Russia are a few factors that are prohibiting long-haul travel from returning to its formal glory pre-covid. The war has led to the closure of airspace between India and Europe. As a result, airfares have risen as flights must take a longer route to avoid flying over the airspace of the two warring nations.
The High Commissioner, P. Kumaran said, "TAAI has served over the years being the key player in managing quality, through ground level coordination, feedback, and supporting growth in the Indian tourism industry." He further added, "I believe such events are relevant today because we are finally turning a corner. After a couple of difficult years, due to which connectivity had reduced, health challenges became overwhelming, and travel due to restrictions became risky and difficult." 
One VISA, One Tourism
TAAI President, Jyoti Mayal, while addressing the audience, noted that there is a lot to learn from countries in Europe, the Middle East, and the Caribbean. Mayal stated that she is working with a federation called FAITH, which is a group of 10 powerful associations that made them heard by the government. Jyoti Mayal specifically emphasized enhancing the human experience and simplifying the tourism sector. "We have to build one policy for tourism in our region. That is what we're advocating with the government very strongly. We need to interconnect with all our border countries. We need to say One VISA, One Tourism policy." Jyoti Mayal stated.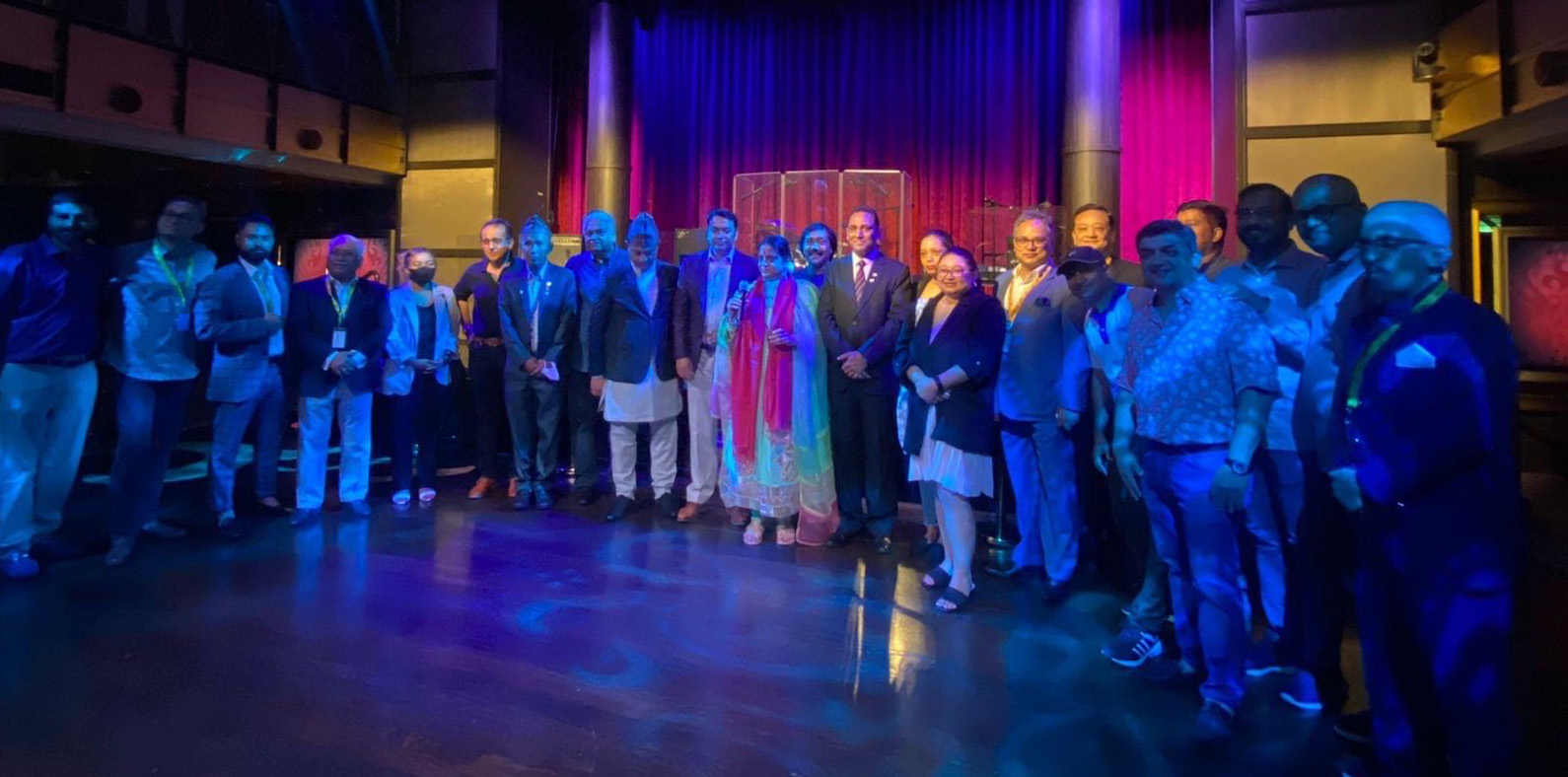 Regional tourism to boost economy
The event was not just aimed at promoting regional tourism in India, but also in neighboring countries. With the aim of promoting tourism in neighboring countries, TAAI also invited representatives from Nepal, Sri Lanka, and Kazakhstan. Chalaka Gajabahu, Chairman Sri Lanka Tourism Promotion Bureau, Galimzhan, Senior Manager International Kazakhstan Tourism, and Laxman Gautam, CEO Marketing Nepal Tourism Board formed the panel at the convention. The three nations invited to the convention made connections with agents and brought to light their own strategies to boost tourism, helping to lift the economies of their countries.
Not divulging into the ongoing problems in Sri Lanka, Chalaka Gajabahu pointed out that the country is going through an economic crisis and it will take some time for the country to overcome its problems. But if you look at it from tourism, hotel, and transportation point of view, everything is under control. He further stated that Sri Lanka is always open to all people regardless of their color, caste, or creed.
Laxman Gautam, CEO of Marketing Nepal Tourism Board also took a step forward to talk about promoting Nepal tourism. He noted that it is time for Nepal tourism to take it up a notch and mentioned how India has become a prime example of a growing economy and a powerhouse of global citizens. It is time for Nepal to rethink its strategy and bring something new to the table.
Integration of technology for a greater experience
The convention also held a detailed discussion on the integration of technology and human interface, which means the experience of travelers with technology. Vinay Malhotra, Head of Global Sales, Indigo said, "Both airlines as well as airports, are equipping themselves to facilitate the activities of the connected travelers." Today, 93% of the people who are on flights want to be connected to somebody on the ground for work or otherwise, he noted.
As far as airports are concerned, once you check in, all airports are now subscribing to something called beacon. Beacon tells you everything about your flight details, boarding gate, and other information that makes your airport experience better. As per Vinay Malhotra, over 80% of the airports are going to be using Beacon, which is the location technology, and over 90% of the airports are already wanting to have tracing and tracking technology implemented via an app. Technology is helping airports and travelers simultaneously be connected, resulting in a smooth experience for all.
Singapore GP Pte Ltd and Singapore Tourism Board today announced that they will continue to host the FIA Formula 1 World Championship for four more years from 2018 to 2021.
A set of product enhancements introduced with its first A320neo CFM International's LEAP-1A selected as the engine Download a fascinating video of the making of the Vistara A320neo here (Courtesy:
Following the steps of Rajasthan, Maharashtra and Karnataka, Odisha will now have its own Super Luxurious Tourist trains styled in old Maharaja legacy.The development came after the Indian Railways in