Safe and Secure Jordan hosts a galaxy of Indian Tele-Calendar stars!
Jordan is a safe holiday destination that offers diversified and varied tourism experiences. The borders of Jordan are secure; and remain unaffected despite the insurgence in the region. Tourists are pouring in from all over the world and enjoying Jordan's cultural and family-oriented cities of Amman, Petra, Dead Sea, Wadi Rum and Aqaba.
Recently a Television Stars Calendar shoot was done in Jordan where a bevy of television beauties travelled to Jordan with their friends and family.
The actors commented on the safety and fun factor of Jordan and immensely enjoyed all the facilities, food, culture and the historical sites and modern cities, apart from enjoying all the water activities.
Said Sara Khan, "An extremely peaceful destination- Jordan enveloped me in a cocoon of sublime safety and as a woman traveler I felt comfortable and safe at all times." Actor Rubina Dilaik loved Jordan and called it a, "A classic piece of history, The Automobile Museum of Amman houses over 70 classic cars and motorbikes from the personal collection of King Hussein, Jordan's most beloved King."
Sukriti Kandpal was amazed with the beauty of Jordan. She said, "the hospitality I received by the people was unparalleled; but, what amazed me most was the quick visa process."
Krystle D'Souza commented, "Floating on the Dead Sea which is a rich cocktail of minerals, spas, the Dead Sea Salts and magical black mud- Jordan is truly the ultimate wellness destination."
Then there was Nia Sharma who's inner poet came alive in Jordan; "The paths untrodden, where it led I was least bothered; all I saw was the deep sea, blue skies and for me that was Jordan."
Surbhi Jyoti's favoutire part about Jordan was, "The deep blue of the Red Sea with the pink corals are perfect for all water sports from snorkeling to deep sea diving to banana boat rides or a long leisurely cruise on a yatch."
Anita Hassanandani called it a, "a truly exotic holiday destination – from the New Seven Wonder of the World Petra to the desert wilderness of Wadi Rum- Jordan leaves each one of the senses satiated."
Srishty Rode found the people of Jordan warm, friendly and welcoming.  "Everywhere I went, we were greeted with genuine smiles and warm hospitality."
Barkha Bisht relished the delicious Jordanian food. "Jordan has fabulous food- bursting with flavor. My particular favorite was the mezze that was served at the beginning of each meal and the grilled kebabs."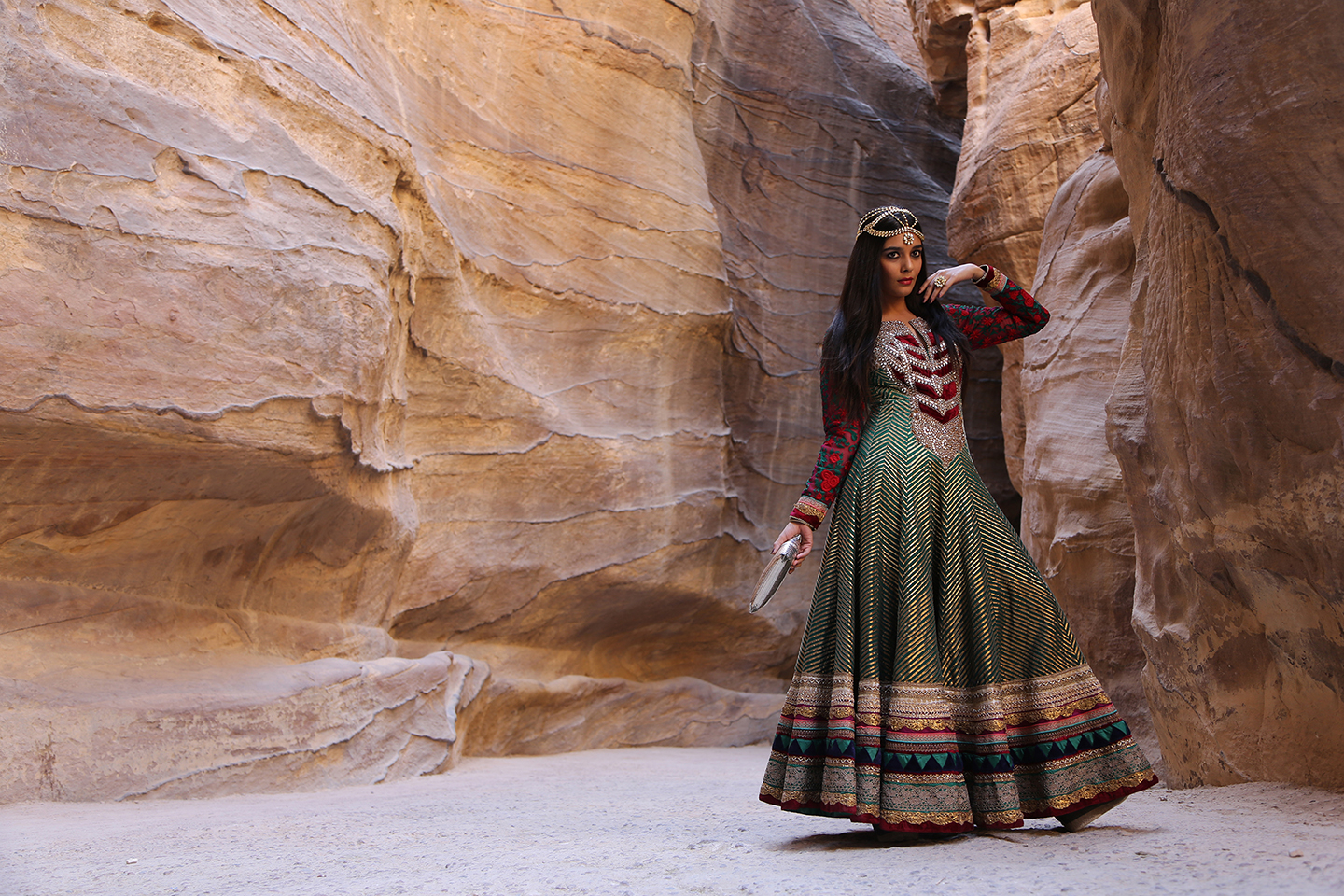 Pooja Gor said that Jordan has a "wealth of history and culture -from the amazing Petra to the Citadel- Jordan's history makes for a compelling and fascinating story."
Tina Dutta found Jordan to be the perfect holiday spot- be it for couples, family or a MICE event. "there is something for everyone here," she said. Additi Gupta, an adventure junkie said, "Jordan was the perfect place for a holiday thanks to the Dead Sea experience, Desert Safari, ancient monuments and the rich culture."
Vrushika Mehta felt that Jordan has, "A modern infrastructure, great shopping and temperate, comfortable weather all through the year; time spent in Jordan is always pleasant and fun!"
So have a truly star-like holiday this season like your favourite television    actor and head to Jordan!
Emaar Hospitality Group becomes Expo 2020 Official Hotel and Hospitality Partner Agreement includes hospitality for world leaders and Expo's special ticket holders Traditional Emirati hospitality on Expo's site and in
Finland was announced 20 of March 2020 as the happiest country in the world for the third year running by the United Nations World Happiness Report*. If you ask a
Hilton has revealed plans to introduce its flagship Hilton Hotels & Resorts brand to the capital of Georgia with the signing of a management agreement with Granat. The 206-guest room