Vistara welcomes seventh Airbus A-320 in its existing fleet of six aircraft
Having successfully transformed the flying experience in India with its existing fleet of six aircraft, Vistara took delivery of its seventh Airbus A-320 today. The steady and measured fleet expansion plan underlines Vistara's commitment to domestic market as in a short span the airline has grown its fleet to seven taking the count to nine by December 2015. The new aircraft will enable Vistara to extend its world class travel experience to the airline's progressively widening customer base.
Having flown its maiden flight on January 9, 2015, Vistara has been successfully catering to the domestic passenger traffic in India for over eight months. In this timeframe, Vistara has flown more than 600,000 happy customers and has rapidly expanded its services with 293 weekly frequencies across 12 destinations in India, including Delhi, Mumbai, Bengaluru, Hyderabad, Pune, Ahmedabad, Lucknow, Goa, Guwahati, Bagdogra, Bhubaneswar and Varanasi starting from 1st October 2015.  Building a strong growth path on the pillars of service and operational excellence, Vistara has carved a niche for itself among the discerning travellers.
Delighted to welcome the newest aircraft, Mr. Phee Teik Yeoh, CEO, Vistara said, "We are elated to ann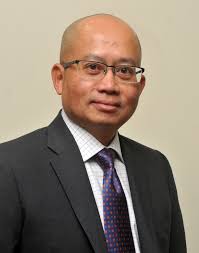 ounce the addition of the seventh aircraft to our current fleet. We have received an overwhelming response from our customers who are asking for more choices of destinations and increased frequencies. It is, therefore, imperative for us to constantly expand, innovate and improvise to continue to provide a personalised and seamless travel experience to them. With our commitment to serve the domestic market we will add two more aircraft to our fleet that will increase our footprint by 50% in the next three months. "
Like all its previous aircraft, the latest addition has also been manufactured at the Airbus manufacturing plant in Toulouse and leased from BOC Aviation.The technical prowess, proven quality and reliability of Airbus has met Vistara's stringent standards for safety, cabin comfort, fuel efficiency and overall operational excellence. The new aircraft too comes with advanced technologies that include extensive use of weight-saving composites and a centralized fault display unit which makes troubleshooting faster and easier. The Sharklets – large wingtip devices – reduce fuel burn by 4% and increases payload-range performance by 100 nm which corresponds to an annual reduction in CO2 emissions by around 900 tonnes per aircraft.
Following the steps of Rajasthan, Maharashtra and Karnataka, Odisha will now have its own Super Luxurious Tourist trains styled in old Maharaja legacy.The development came after the Indian Railways in
As part of the 30th Anniversary Celebration of Disneyland Paris, the Magic of the Holiday and Christmas season – which will last until January 8th, 2023 – is even stronger! 
Contest to run from September 18, 2018 to January 7, 2019 The Japan National Tourism Organization (JNTO) is seeking submissions of photo and video content that will inspire viewers to