FURIOUS 7 TAKES ABU DHABI TO A 'WHOLE OTHER LEVEL'
Adrenaline, fast cars and incredible stunt sequences come together in one of the most anticipated movie releases of the year – Furious 7 – which was filmed in several locations across Abu Dhabi, the vibrant capital of the United Arab Emirates.
The emirate offered the film's producers an exciting backdrop with striking architecture, unique locations and stunning landscapes for the latest installment of the Fast & Furious franchise.
"The filming of Furious 7 in Abu Dhabi allowed us to highlight the emirate's fantastic mixture of stunning natural scenery and incredible modern architecture, which will undoubtedly raise our international profile," said HE Jasem Al Darmaki, Acting Director General of Abu Dhabi Tourism & Culture Authority.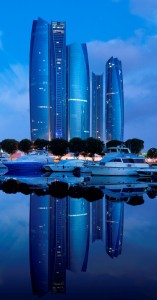 "We were excited to host the cast and crew of Furious 7 in our home, and believe it was an excellent opportunity to showcase Abu Dhabi, introduce newcomers to our renowned hospitality and demonstrate the diversity of the destination."
Filmed in April 2014, Furious 7 shows several iconic attractions across Abu Dhabi including Sheikh Zayed Grand Mosque, the luxurious Emirates Palace and Jumeirah at Etihad Towers hotels, and Yas Marina Circuit – home to the annual Abu Dhabi Grand Prix – in addition to the historic 'Oasis City' of Al Ain and the expansive and majestic Liwa Desert.
"We look forward to the world watching Abu Dhabi in Furious 7 and will work hard to entice viewers to visit us in person," added Al Darmaki. "We hope the success of this movie and our efforts to attract major film companies such as Universal to our shores will be repeated. Abu Dhabi will continue to welcome filmmakers from around the world and extend all assistance for future projects."
The seventh in the film series, the world premiere of Furious 7 took place at TCL Chinese Theatre in Hollywood, California, on Wednesday, April 1, followed by the release of the movie in theatres across the country on Friday, April 3.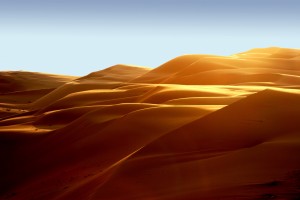 "We are delighted to see Universal Pictures choosing the United Arab Emirates capital, Abu Dhabi, as a location for their movie. It's nice to see how the longstanding relationship between the UAE and the US has extended to world-class production, post-production facilities and use of Abu Dhabi's unique locations, which only enhances the special relationship between the UAE and the US. We thank twofour54 for facilitating the filming of Fast and Furious 7," said Consul General Abdulla A. Alsaboosi, Consul General of the Consulate of the UAE in Los Angeles.
Directed by James Wan and featuring an all-star cast including Vin Diesel, Dwayne Johnson, Michelle Rodriguez, Jordana Brewster, Tyrese Gibson, Ludacris, Lucas Black, Jason Statham and the late Paul Walker, Furious 7 follows the crew as they try to stop a terrorist seeking revenge for his brother's death.
For more information about Abu Dhabi, please visit www.visitabudhabi.ae.
flydubai grows its network to 102 destinations in 46 countries served by a fleet of 61 Boeing 737 aircraft Flights to Thessaloniki in Greece and Aqaba in Jordan commence on 15 and
Lovers of the fruits of the sea won't want to miss out on trying these seafood delicacies while travelling in New Zealand New Zealand has one of the world's longest
77 industry stakeholders join Abu Dhabi delegation as part of four-day showcase The participation of the Department of Culture and Tourism – Abu Dhabi (DCT Abu Dhabi) at Arabian Travel